This month, we celebrate the Class of 2020! Graduates of the UCLA Community School are preparing for bright postsecondary futures–61% to 4-year colleges and 32% to 2-year colleges. In our first student blog post, a senior reflects on his graduation and the power of community during this pandemic. We are also pleased to release a new Research, Practice, Policy Report on student agency as well as a teacher blog post about maintaining community virtually. Today, the Rise Up for Equity virtual conference launches and we share how to tune into the sessions about university-assisted community schools.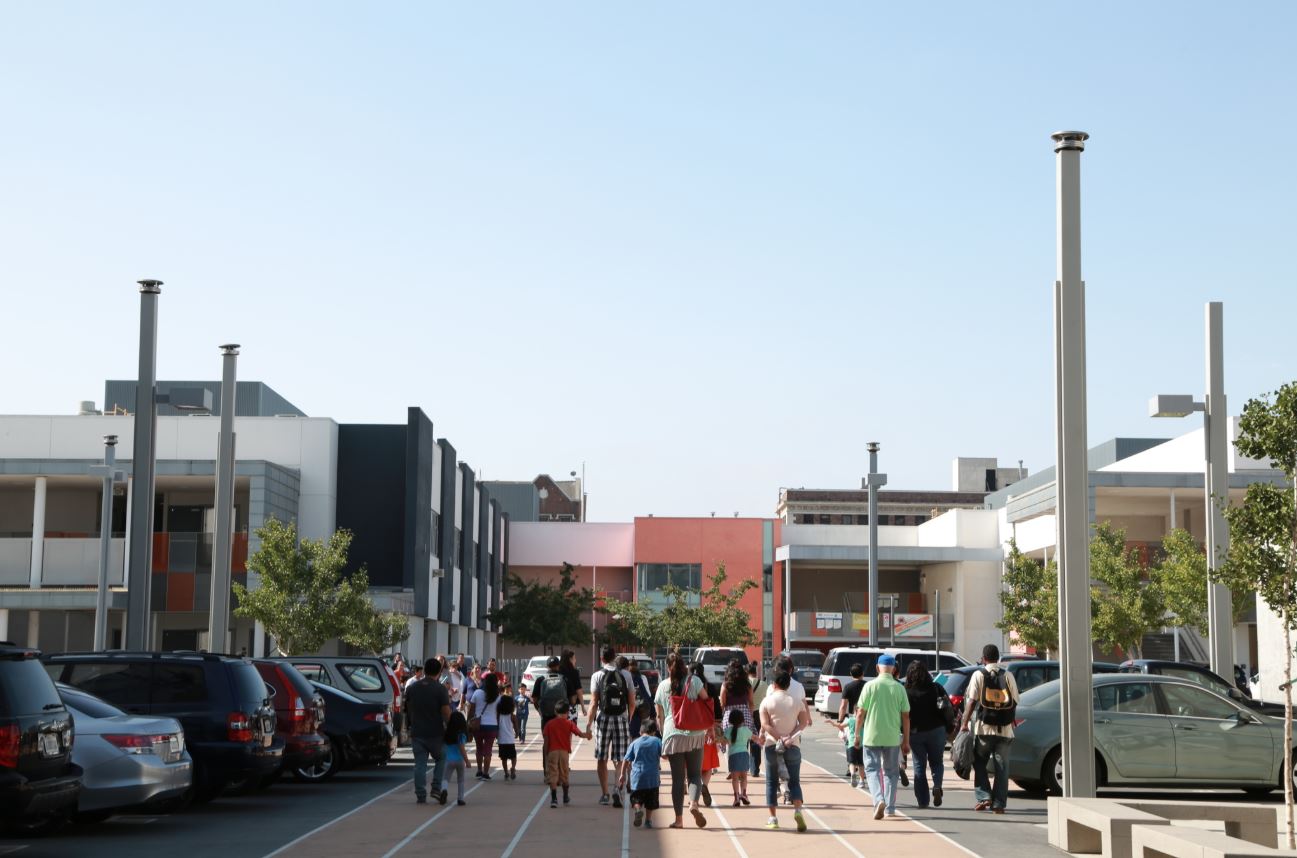 By Hector Almendarez
I am a high school senior graduating from UCLA Community School (UCLA CS) located in Koreatown in Central Los Angeles. UCLA CS is what I called my home for the past seven years, being the backdrop to my transition to adolescence and adulthood. The COVID-19 pandemic and its wrath have prompted me to reflect on my last thirteen years of schooling. Despite my high school tenure officially ending on a bitter note, it hasn't diminished the pride I have for my educational background. I am not only proud to say that I am a product of public schooling, but I am also glad to be an embodiment of the strength and vigor constantly displayed by my community.
The support shown by the UCLA Community School in the last few months has been astonishing. My teachers, despite being forced to find new ways to teach and engage us in unprecedented circumstances, successfully prepared my class for upcoming AP exams. Whether it be through inspirational cards mailed to us on the eve of our AP exam date or the early 9 am Zoom meetings organized by teachers who have to ensure the comfort of their own families, it became evident that teachers and educators had our backs.
Just Released: Infrastructuring Student Agency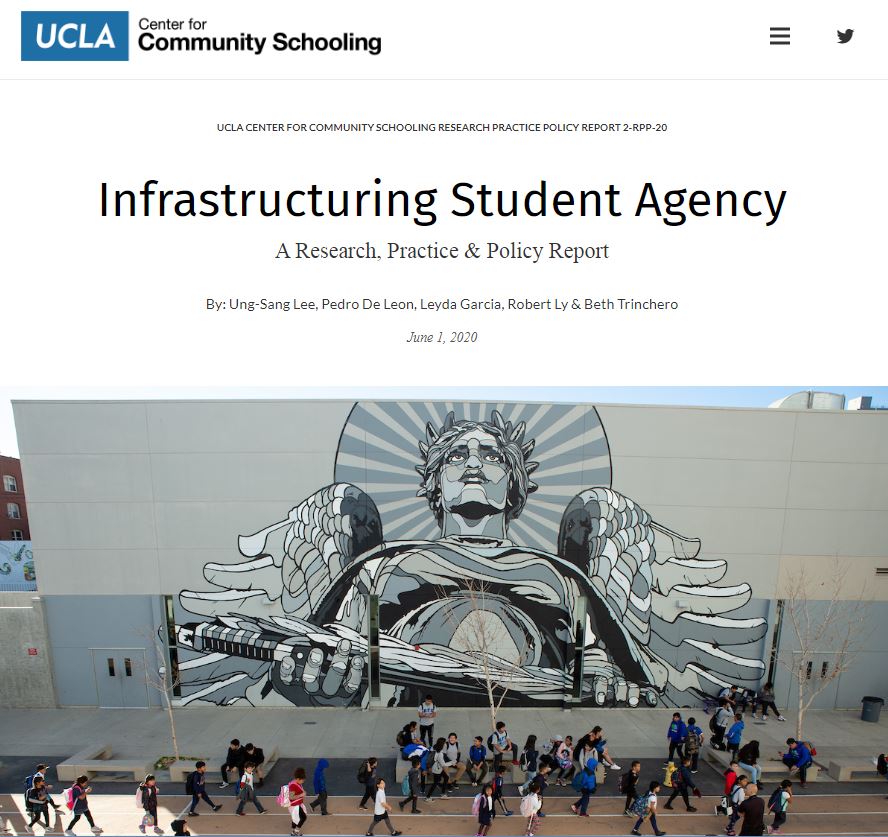 By Ung-Sang Lee, Pedro De Leon, Leyda Garcia, Robert Ly & Beth Trinchero
Supporting students to actively and critically participate in their own learning requires extensive infrastructure in schools that serve historically nondominant students. As this report documents, students from these backgrounds tend to have fewer opportunities than their more privileged peers to express and draw from their diverse voices and assets in schools. Disrupting this legacy of marginalization requires attention to multiple levels of the educational ecology. In this report, researchers and practitioners examine the ecology of a community school committed to student agency and democratic participation. As a reform strategy, community schools are anchored by collaborative structures that create roles and processes for students to participate meaningfully in knowledge creation and governance at schools. We share our experience creating these structures in order to help other educators and policymakers design and implement organizational and pedagogical practices that position students as key partners in learning and governance in schools.
A Community School in Virtual Times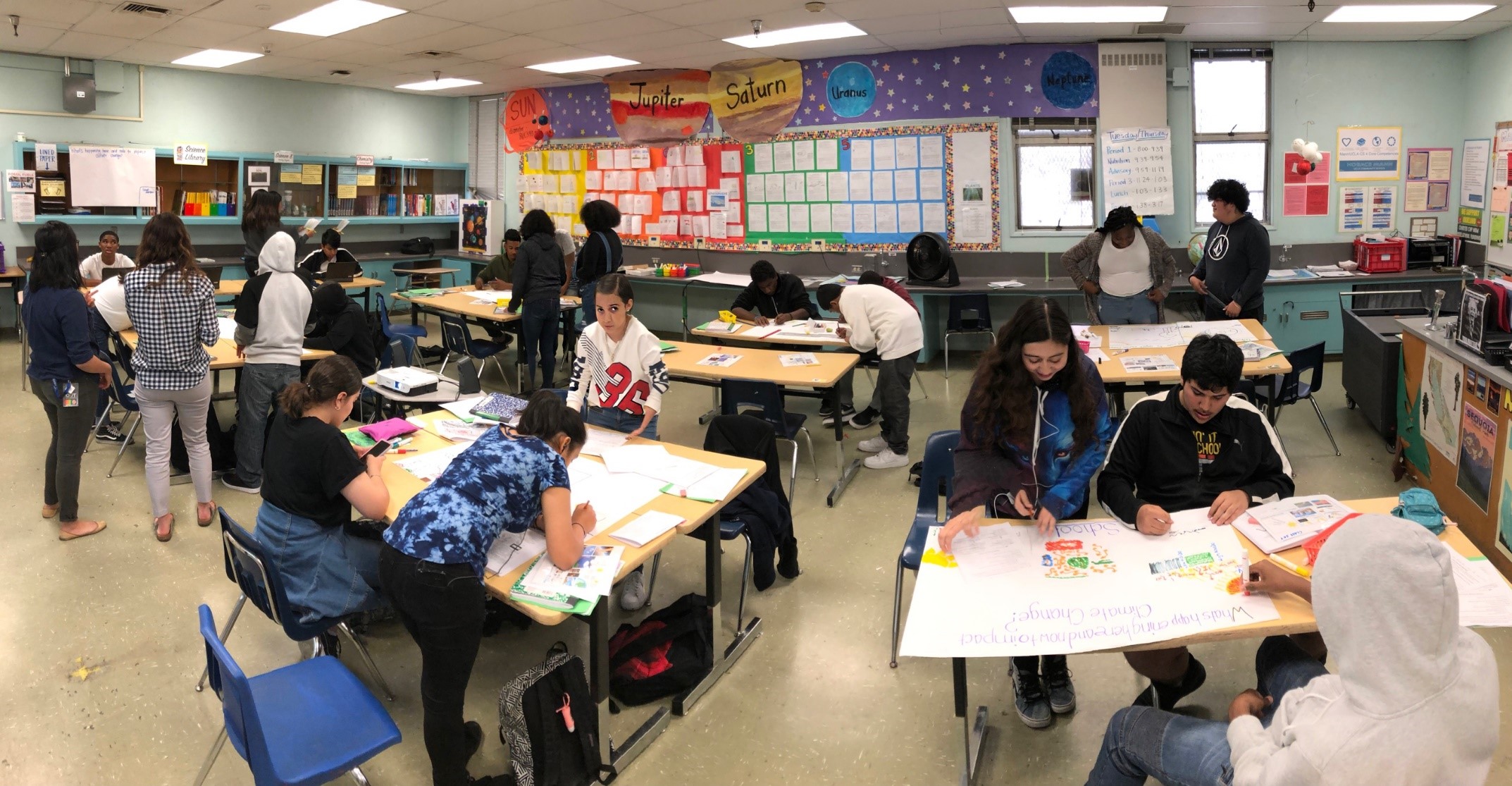 By Darlene Tieu
At Mann UCLA Community School, it has been imperative that what I teach is important and relevant to our students. Why teach about the chemistry of how a candle burns when we could use chemistry to talk about the political, social, and economic impacts of oil rigs in our neighborhoods? With the help of my research partner, Heather Clark, I have worked to incorporate my educational philosophy–one that balances teaching standards with creating a safe space for students to learn and thrive together–in my teaching practice. My hope is that students leave armed with scientific literacy, but more importantly feel supported, loved and empowered to be leaders in their own community.
The transition to distance learning created a host of new obstacles for my students to overcome. Suddenly they had to be technologically savvy, despite never having a computer of their own or Internet connection in their home. Students who had a refuge at school were now at home babysitting younger siblings or cousins or, more commonly, going to work with their parents. My role as a science teacher in their life seemed less important. I questioned the importance of teaching the electromagnetic spectrum to 8th graders and ocean acidification to 10th graders in the wake of a pandemic.