A publication of the UCLA Center for Community Schooling, featuring multimedia public scholarship to inform the collective struggle for democracy, justice and public education.
As journalists across the country cover community schools as "a growing phenomenon in the educational landscape," the spotlight is often on wraparound services as a COVID recovery strategy. Yet, in the low-income communities of color hit hardest by the pandemic, the story is as much about power as it is provisions. Our third issue shares how educators, families and students in Durham, North Carolina embraced their collective agency to take back local public schools in the wake of a state takeover plan. Their work to develop community schools involved both reflection and action, praxis, or what we call public scholarship. A living example of democratic education, the Durham team created space to collectively grapple with big ideas and theories in the context of daily school practice. 
The school case in this issue focuses on Lakewood Elementary School, an historic and diverse public school in Durham. Three themes animate the school case: community organizing, inclusive leadership, and trust. Narrated by two longstanding school partners, the case shares a probing conversation between Lakewood's former principal and community school coordinator.  A discussion guide follows the case to inspire other schools to think and talk about their history, core beliefs and opportunities to strengthen their community-based vision for teaching and learning. 
Our teacher scholarship feature kicks off with a short video of Durham educators sharing their insights on empowering leadership. To dig deeper into this foundational idea, we are re-releasing with a new forward our 2021 research brief, "Collaborative Leadership as the Cornerstone of Community Schools: Policy, Structures, and Practice." This brief includes a set of teacher-developed tools and activities for creating teams, making decisions, and taking action.  
Students from North Carolina Central University and Duke University share their research in an engaging podcast entitled, "Ecosystems of Change: University-Assisted Community Schools Research in Durham, North Carolina." Four student researchers discuss how they investigated ways to better prepare university students for engagement in local public schools and reflect on their own growth and development through these research experiences. Tackling important ideas such as deficit perspectives, institutionalized racism, and empathy, the students share their own learning and pose a challenge for their peers across the country: "In what ways can you use your skills and interests and your university's resources to be in solidarity with the families in K-12 schools near you?" 
This theme of collective agency is taken up again in our last feature: Policy ABCs (Actions, Briefs, and Commentaries).  "Durham Policy Implementation: Organizing for Community Schools" is an interactive infographic that shares the team's actions from 2015 to the present, with links to resources and supporting organizations. 
We are grateful to the entire Durham team for sharing their stories with us and we hope you enjoy reading, listening, and watching their public scholarship in this third issue. A special thank you to our Editorial Board as well. They have wisely steered our new journal into its second year and helped articulate a clear focus on particular communities in each issue–building on the common reform refrain: "Every community school is different because every community is different." In our next issue, we'll travel to a rural community in our state that is part of the historic California Community Schools Partnership Program. By capturing the process of creating and sustaining community schools in different contexts, we hope to inform others engaged in the challenging work of disrupting longstanding inequities. 
If you have ideas for how we can help the century-old community schools movement focus on the big ideas and the journey of public education, please drop us a line! 
Karen Hunter Quartz & Marisa Saunders
Cover art by Malcolm Goff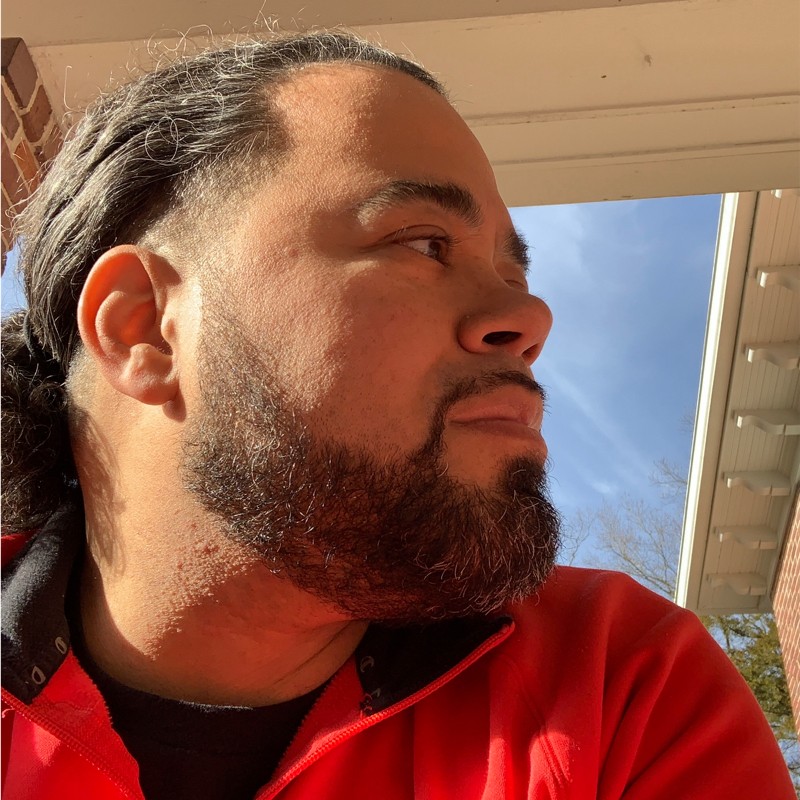 Malcolm is a multimedia artist, educator, & community organizer in Durham, NC. His work is rooted in freedom movements, Afro-futurism, art education, history, and progressive pop culture. Malcolm is currently an art teacher at Brogden Middle School, and has taught in Durham Public Schools for over 25 years.