This month, we celebrate the Supreme Court's decision on June 18th to uphold DACA. We are also inspired by the thousands of community school youth and teacher activists who filled the streets on June 22nd in support of defunding the Los Angeles school police. Continuing their longstanding work for social justice, community school teachers are meeting this summer to plan anti-racist instructional units on the pandemic and the Black Lives Matter movement. We share below stories of hope, powerful practice, our national network, and a children's e-book that honors the people of the UCLA Community Schools.
Securing Safety: Law Clinic Helps Persecuted Immigrant Family Win Asylum
Four members of an immigrant family who fled persecution in Mexico were recently granted legal asylum in the United States, thanks to the dedicated work of students and faculty at UCLA School of Law's Immigrant Family Legal Clinic. The case is among the initial successes for the clinic, which opened in 2019 at the Robert F. Kennedy Community Schools in Koreatown. A partnership among UCLA Law, the UCLA School of Education and Information Studies and the Los Angeles Unified School District, it provides no-cost legal support to students and their families. It is the nation's first and only immigration law clinic on a K–12 public school campus and is supported by the new Center for Immigration Law and Policy at UCLA Law.
UCLA Consortium Teacher Fellows Share Community School Practices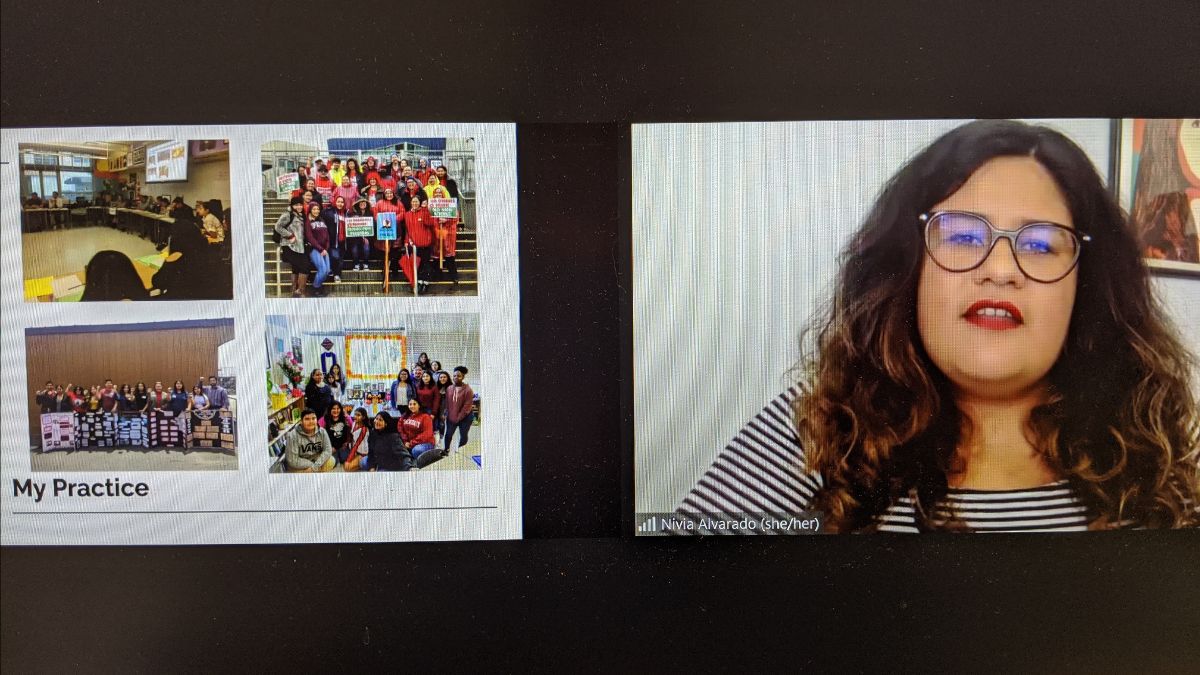 On June 22nd, more than 130 community schools practitioners, district leaders, youth, researchers, and other participants at the Virtual Rise Up for Equity Summit engaged in an hour-session on teaching and learning practices in Los Angeles community Schools. The session featured the work of teacher research fellows, including Nivia Alvarado (pictured above) from Humanitas Academy of Art and Technology, Lorenza Yarnes from Leo Politi Elementary, Darlene Tieu from Mann UCLA Community School, Roberto Vega from Social Justice Humanitas Academy and Rosa Jimenez from UCLA Community School–members of the UCLA Consortium of Community Schools.
New Website: National Network of University-assisted Community Schools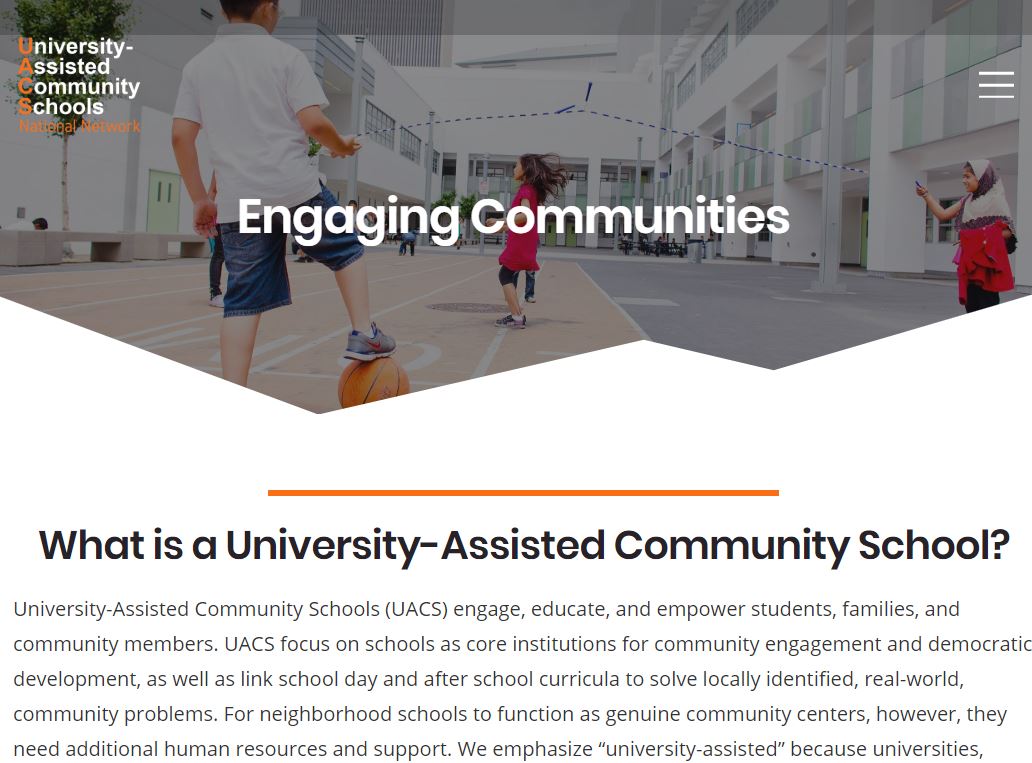 They Inspire Us
During the COVID-19 closures this Spring, the UCLA Community Schools Research Team was missing visits to the schools and wanted to express gratitude to the people who make the work of community schooling possible. Together, they produced an e-book (in Spanish and English) to share during this time of virtual learning. Check out the e-book or the 3-minute video narration (below) by members of the research group.