By:
Nawal Salim, Patricia Rivas, Children's Institute
Blanca Campos Montoya, Mann UCLA Community School
with Marisa Saunders, UCLA Center for Community Schooling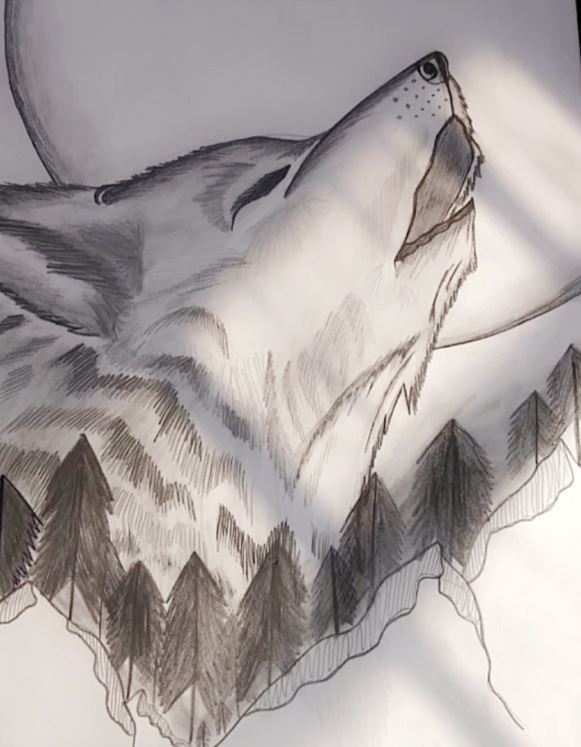 Beginning in June, a group approximately 20 rising sophomores and juniors from Mann UCLA Community School engaged in a 4-week therapeutic performing arts summer program created and implemented in collaboration with Children's Institute—heART Beats. The virtual workshop took place two times a week and sought to engage youth in individual and collective healing through fun and expressive exercises aimed to assist students in imagining and creating their futures.
The heART Beats program brought together staff from Mann UCLA Community School and the Children's Institute to develop a program that could assist students in learning new ways to deal with the many challenges affecting their lives including financial instability, illness, and residency issues—issues made more complex by COVID-19. According to Patricia Rivas, a heART Beats instructor from Children's Institute, working with Mann students was a wonderful experience and allowed us to "come together to build a community during these unprecedented times." Within this community, students explored the importance of developing healthy coping skills, meditation and mindfulness practices through various art therapy activities. Via Zoom, students participated in journaling activities, vision boards, mindfulness breathing, and a range of engaging icebreakers. The students have also explored how they can use their personal strengths and talents to create goals and a vision for the future.
Prior to the start of the program, instructors assembled supply kits for each student which they would need during the workshop. Supplies included a journal, sketchpad, stress ball, color pencils, markers, earphones, and more. Mann UCLA teacher, Ms. Gillikin, personally delivered the supply kits to each student who signed-up for the 4-week program.
Delivered via an online platform, teachers discovered the importance of flexibility and being creative with the curriculum and their engagement with students. Students were encouraged to share their ideas aloud and through the chat feature. The group slowly created a safe space where ideas could be shared without fear of judgement. According to Rivas, "we were able to create a culture where the students encouraged one another to grow and prosper through difficult times." Rivas continued, "it's important that we focus on providing students with healthy strategies for understanding and navigating through life's difficult emotions and situations." By creating a safe and supportive environment that encouraged students to be their full selves, students can build a strong resilience system and develop healthy mindsets.
Throughout the program, students were engaged and ready to participate in every session. According to Blanca Campos Montoya, community school counselor at Mann, for some students, "the personal challenges they face limited their enthusiasm but they understood that the time they spent in the program was time they needed to be in a different space, at least for an hour." During the last class, students shared out what they created during the workshop with their peers. One student shared how she will use her newly acquired tools to express feelings that are "overwhelming her heart" through art and drawing.
heART Beat, according to staff who collaborated to design and implement the workshop, provides hope for the future and potential of art therapy programs.