This month, as our community schools prepare to start the school year online, we share a newly released series of images that capture what deeper learning looked like before schools closed in March. A new blog post highlights a summer arts program designed to help students heal during this challenging time and we share the recordings of a three-day national virtual convening held in July on community schools and research-practice partnerships. We are also pleased to announce an upcoming webinar on Race, Equity and Mathematics Education.
New Photo Project Showcases Deeper Learning in Action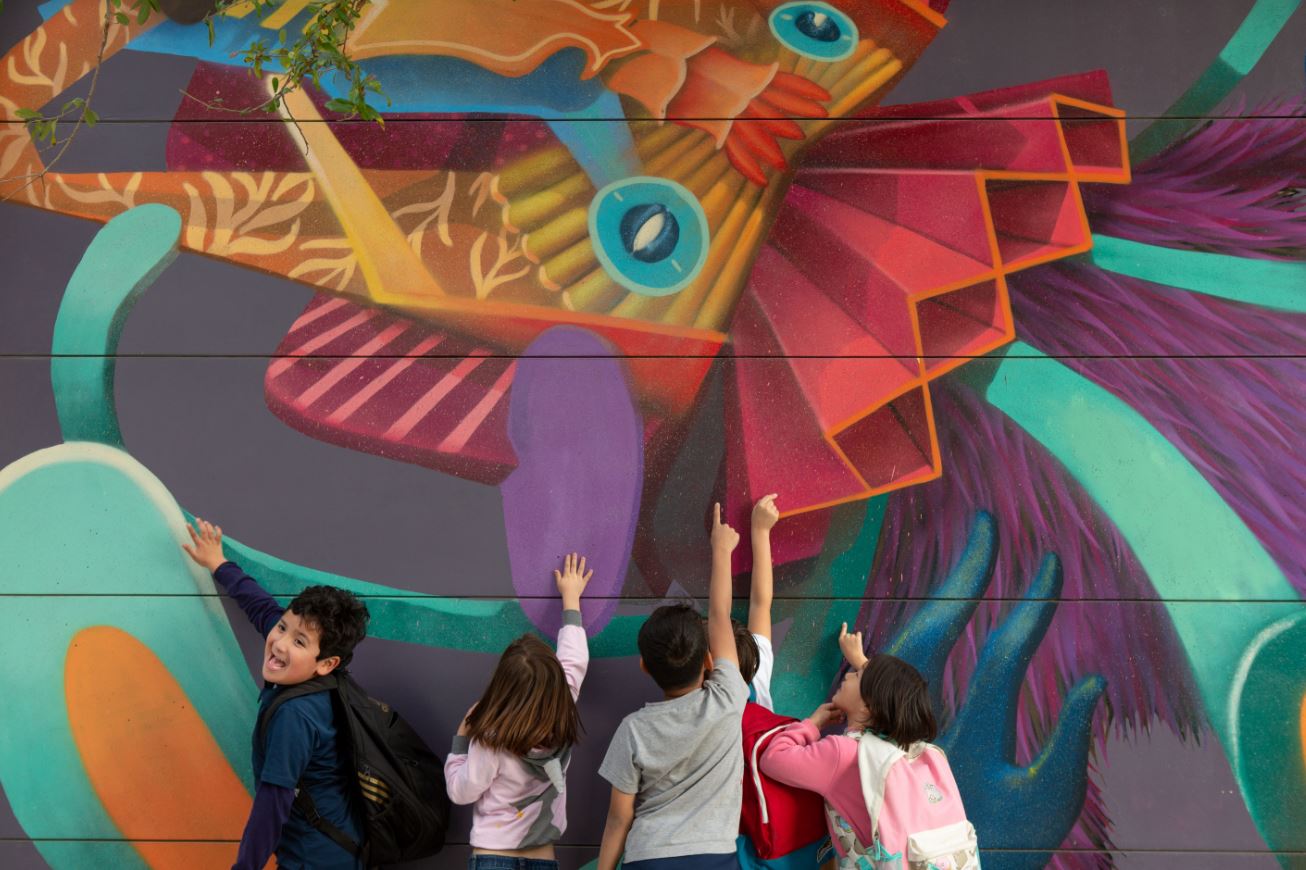 The Alliance for Excellent Education (All4Ed) released the second edition of its popular online photo gallery "American Education: Images of Teachers and Students in Action" aimed at demonstrating what deeper learning looks like in the classroom. The 200 new images added to the photo gallery feature teachers and students from UCLA Community School in Los Angeles and Sutton Middle School in Atlanta.
The images were captured by Allison Shelley, a photojournalist based in Washington, DC. Shelley is cofounder of the nonprofit Women Photojournalists of Washington and has worked as director of photography for Education Week and as a staff photographer for The Washington Times. Her photography is regularly featured in publications such as National Geographic, The New York Times, and The Guardian, among others.
In describing her work with All4Ed, Shelley shared, "This collaboration has been a refreshing opportunity to apply my experience with photography in the educational space for an organization that both respects creative teaching and learning, and values nonstaged image making. The deeper learning model engages students and teachers in unique ways, and I am excited to continue to document this approach as it evolves and adapts to meet these challenging times."
Partnering through Art to Imagine Bright Futures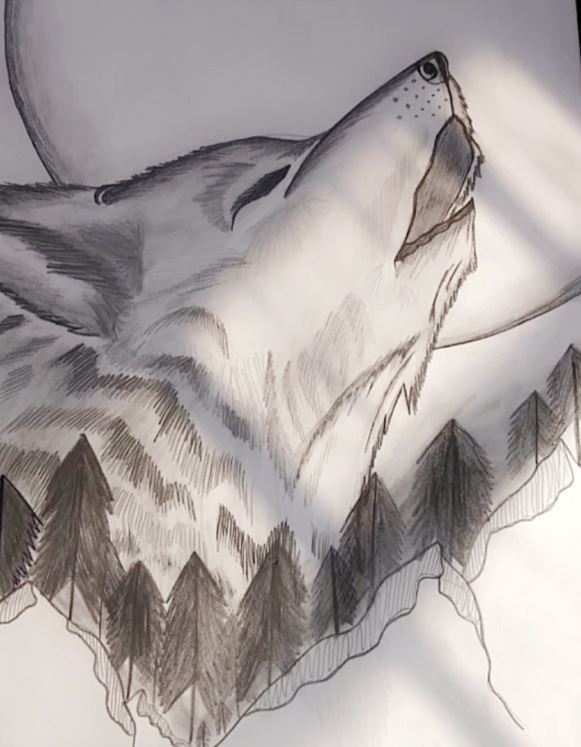 Nawal Salim and Patricia Rivas, Children's Institute
Blanca Campos Montoya and Trishia Gillikin, Mann UCLA Community School
with Marisa Saunders, UCLA Center for Community Schooling
Beginning in June, a group of approximately 20 rising sophomores and juniors from UCLA Mann Community School engaged in a 4-week therapeutic performing arts summer program created and implemented in collaboration with Children's Institute—heART Beats. The virtual workshop took place two times a week and sought to engage youth in individual and collective healing through fun and expressive exercises aimed to assist students in imagining and creating their futures.
Sharing the California Story: The National Community Schools Research Practice Network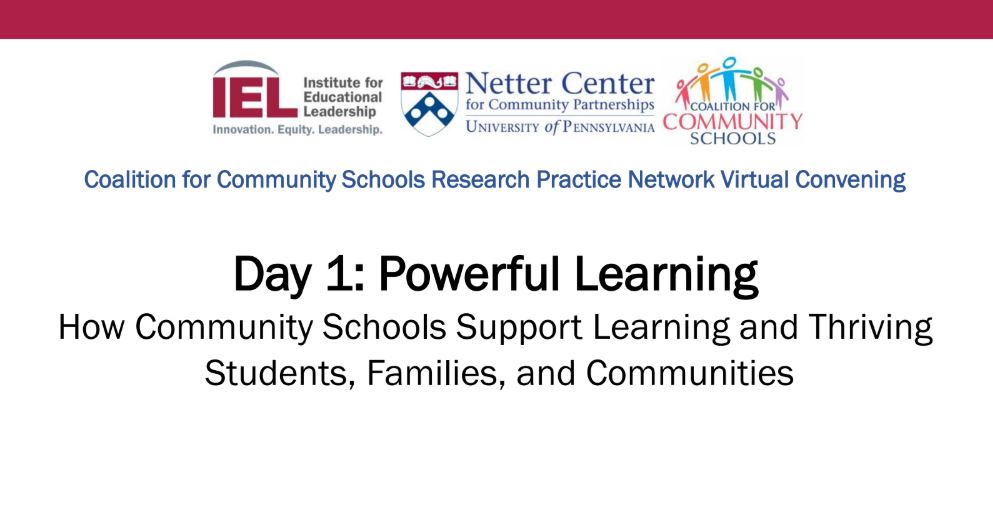 From July 21-23rd, community school researchers and practitioners from across the country met in a virtual convening organized by  Institute for Educational Leadership, the Netter Center for Community Partnerships, and the Coalition for Community Schools.  Part of the Coalition's Research Practice Network, the convening brought together interdisciplinary scholars, program/initiative evaluators, and practitioners to share knowledge about the benefits of community schools, identify common areas for collaboration, and take action steps to address equity in our communities through the co-creation of a shared Community Schools Research Agenda.
The convening kicked off with a "California Story" panel focused on the work of Oakland's Community Schools, the UCLA Center for Community Schooling, and Hayward Unified's Community Schools Framework. Oakland's work is captured in a new book by Milbrey McLaughlin, Kendra Fehrer, and Jacob Leos-Urbel, entitled The Way We Do School. On Day 2 of the convening, Shante Stuart McQueen, recent UCLA graduate and current Postdoctoral Fellow at the University of Pittsburgh's Center on Race and Social Problems, shared her experience researching the development of the Mann UCLA Community School on a panel with Mark Warren, Mavis Sanders, Chris Caruso and others. The convening concluded with a keynote by David E. Kirkland, entitled "Culturally-Sustaining Community Schools: How to Advance Research on Education as a Site of Joy and Justice in Perilous Times." It was a stimulating and productive three days. Recordings of all the sessions are available on the Coalition website.
Race, Equity, and Mathematics Education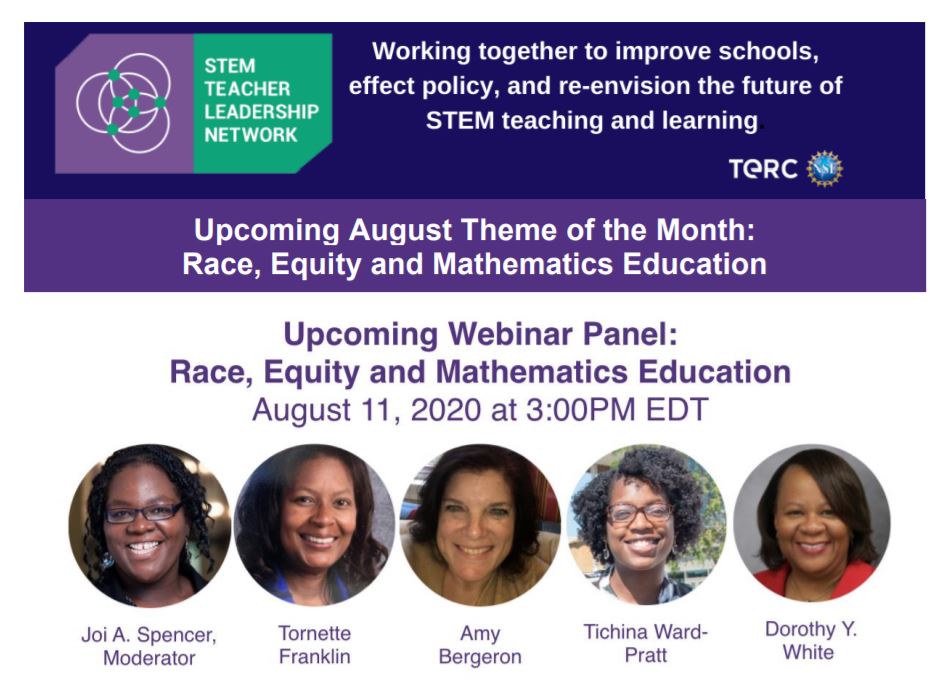 Join educators from across the country in an interactive discussion on race, equity and mathematics education. The panel discussion will address the direction in which the mathematics education of African American K-12 students must move. Beyond a focus on the achievement gap, panelists will discuss how best to promote African American student success, curiosity and engagement in mathematics. The panel will feature Mann UCLA Community School math and computer science teacher, Tichina Ward-Pratt. Ward-Pratt will contribute to an exploration of Instructional practices that impede and promote African American mathematics learners, mathematics identity development, and the racialized experiences of African American learners in mathematics. Ward-Pratt is a Math for America Fellow and founder of Leadership Education and Algebraic Development (LEAD).