By Hector Almendarez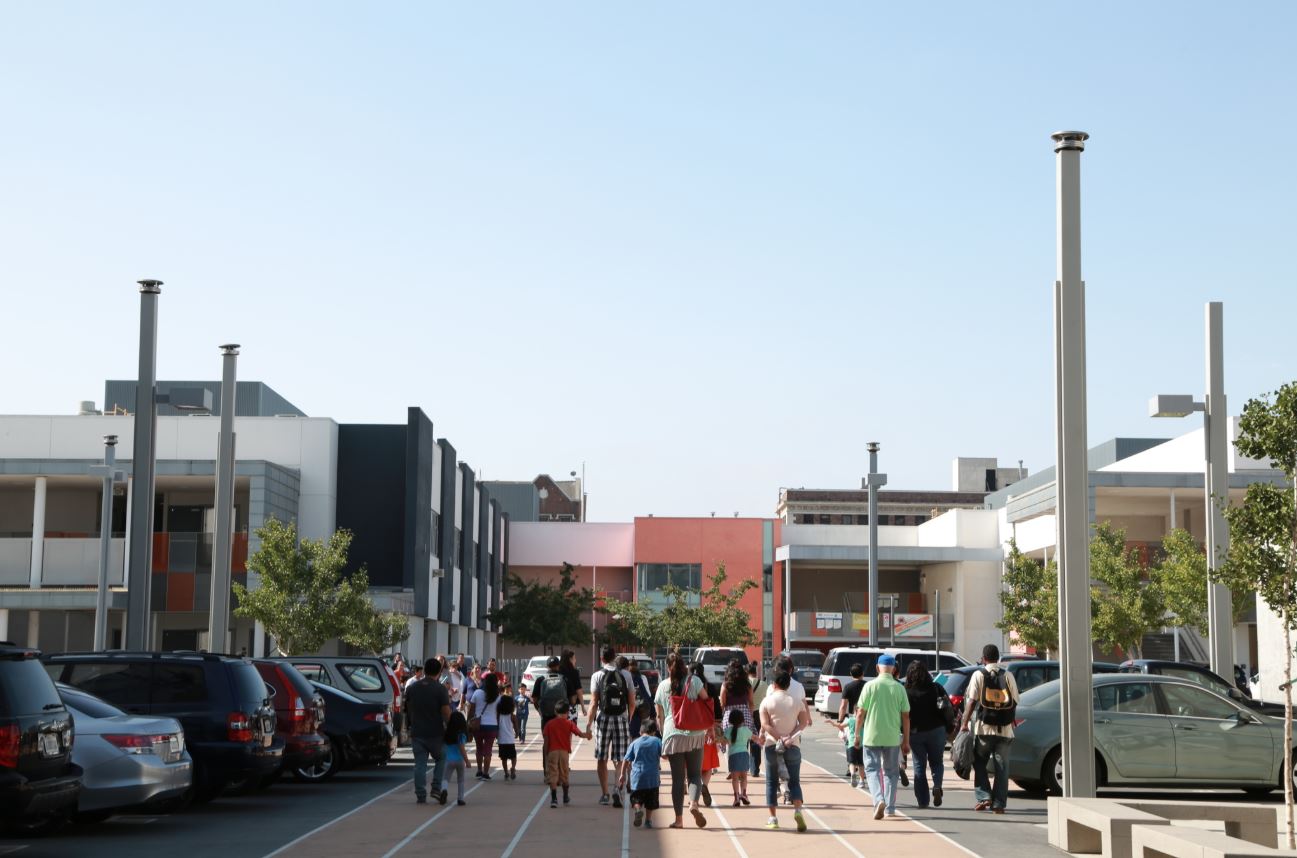 I am a high school senior graduating from UCLA Community School (UCLA CS) located in Koreatown in Central Los Angeles. UCLA CS is what I called my home for the past seven years, being the backdrop to my transition to adolescence and adulthood. The COVID-19 pandemic and its wrath have prompted me to reflect on my last thirteen years of schooling. Despite my high school tenure officially ending on a bitter note, it hasn't diminished the pride I have for my educational background. I am not only proud to say that I am a product of public schooling, but I am also glad to be an embodiment of the strength and vigor constantly displayed by my community.
The support shown by the UCLA Community School in the last few months has been astonishing. My teachers, despite being forced to find new ways to teach and engage us in unprecedented circumstances, successfully prepared my class for upcoming AP exams. Whether it be through inspirational cards mailed to us on the eve of our AP exam date or the early 9 am Zoom meetings organized by teachers who have to ensure the comfort of their own families, it became evident that teachers and educators had our backs.
The pandemic has not lessened the relentless camaraderie proliferating within our neighborhood; it has catalyzed it. The local businesses run by the parents and families of our school are bolstered by the support of others, through posts on social media or financial support. Legal clinics have reached out to scared families fearing the unfathomable, explicitly ICE raids and evictions. Masks have been made and distributed to the most vulnerable families. It has been made evident that despite the current circumstances, each individual in our community will never walk alone.
The realization that the graduating class of 2020 will possibly never have an in-person graduation is disheartening. Our families and friends will not be able to come together to rejoice the accomplishments of our community's future leaders and representatives, including the moments of strife and struggle we have overcome. However, I am especially put at ease by the fact that our graduating class had the support and love from our community throughout our years of high school and during these scenes of crisis. That, unequivocally, is the most important and refreshing.
_________________________________________________
Hector Almendarez was born and raised in the neighborhood of Koreatown from Central-American, immigrant parents. He entered the UCLA Community School in 2013 as a sixth-grader in middle school, and is part of the graduating class of 2020. In 2014, Hector and his sister Emily were featured in a video about their experience at the school. A first-generation college-going student, he will attend the Annenberg School for Communication and Journalism at the University of Southern California this fall.