By Darlene Tieu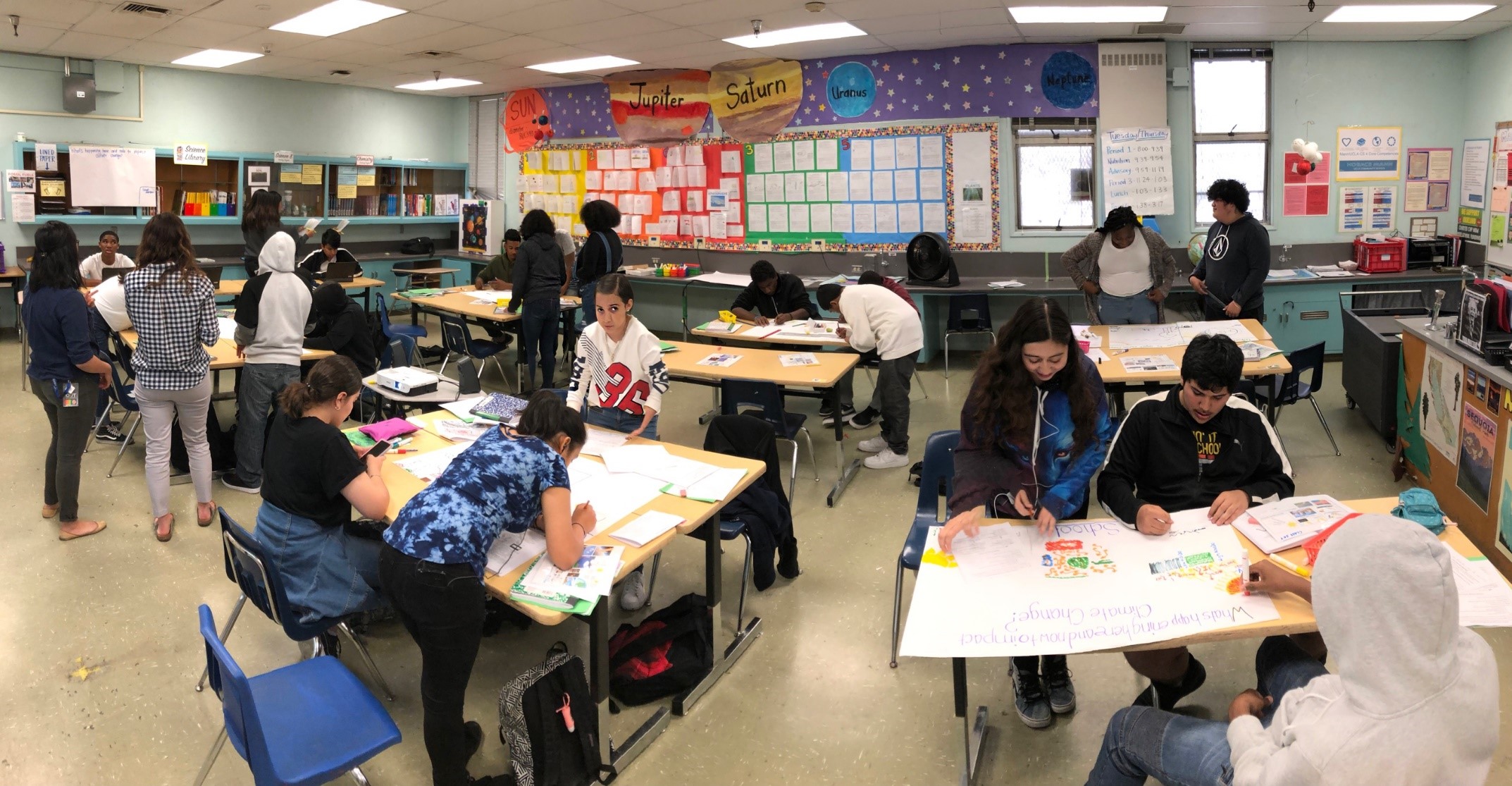 At Mann UCLA Community School, it has been imperative that what I teach is important and relevant to our students. Why teach about the chemistry of how a candle burns when we could use chemistry to talk about the political, social, and economic impacts of oil rigs in our neighborhoods? With the help of my research partner, Heather Clark, I have worked to incorporate my educational philosophy–one that balances teaching standards with creating a safe space for students to learn and thrive together–in my teaching practice. My hope is that students leave armed with scientific literacy, but more importantly feel supported, loved and empowered to be leaders in their own community.
The transition to distance learning created a host of new obstacles for my students to overcome. Suddenly they had to be technologically savvy, despite never having a computer of their own or Internet connection in their home. Students who had a refuge at school were now at home babysitting younger siblings or cousins or, more commonly, going to work with their parents. My role as a science teacher in their life seemed less important. I questioned the importance of teaching the electromagnetic spectrum to 8th graders and ocean acidification to 10th graders in the wake of a pandemic.
I grappled with my teacher identity. On one hand, my students deserved a quality education. Now more than ever, it is important not to let the pandemic be another reason for the academic gaps that are measured by state testing and standards. I knew that even if my students weren't able to continue learning, their counterparts in more affluent areas were not losing a minute of instruction.
On the other hand, it seemed frivolous to expect my students to continue to show up to class for five hours a day, complete their science homework, and balance all of their other classes with familial responsibilities. Even teaching about the coronavirus in science class seemed to be out of touch with what my students needed the most—their community, a space to be a kid, and assurance that someone cared for them.
As our school year wraps up, I have thought about how distance learning went. We maintained our routines, kept the warm-up questions fun, and learned some cool science. Ultimately, I decided to try to keep as much of what we were doing before remote learning in place. I hoped that the stability and routine was comforting. At the same time, I tried to be as adaptable as possible. Students were coming to class bouncing their nieces/nephews on their laps, cutting in and out of class due to poor internet connection, and striving to focus despite a din of distractions occurring in the background.
Some classes ended early when students complained that their eyes hurt. One day, I decided to cancel the science lesson and spent the hour in a community circle-like check-in with students. We shared how we were all doing, watched funny Tik Tok videos, met a newborn nephew, and reminisced about our class before the school closure. For an hour, it felt like we were back in the classroom together.
It is still possible to be a community school in these virtual times. Teachers know their students best. As we question what school might look like in the fall, I hope school leaders trust teachers to make decisions that will benefit students the most.
_________________________________________________
Darlene Tieu, a graduate of UCLA's Teacher Education Program, is an 8th grade science and high school chemistry teacher at Mann UCLA Community School in South Los Angeles. Darlene is the Science Department Chair and also serves as a Teacher Research Fellow for the UCLA Consortium of Community Schools.