In honor of Teacher Appreciation Week, we are launching this month a new blog on how community school teachers create opportunities for engaged and rigorous learning–during and beyond this COVID-19 crisis. We also share news about the Rise Up for Equity Summit, which is moving online in June. And very importantly, we celebrate today the Class of 2020 as they commit to their college-going futures! Next month, we will feature students' stories about their journey to prepare for life after high school.
Community schools as cornerstones in the time of COVID-19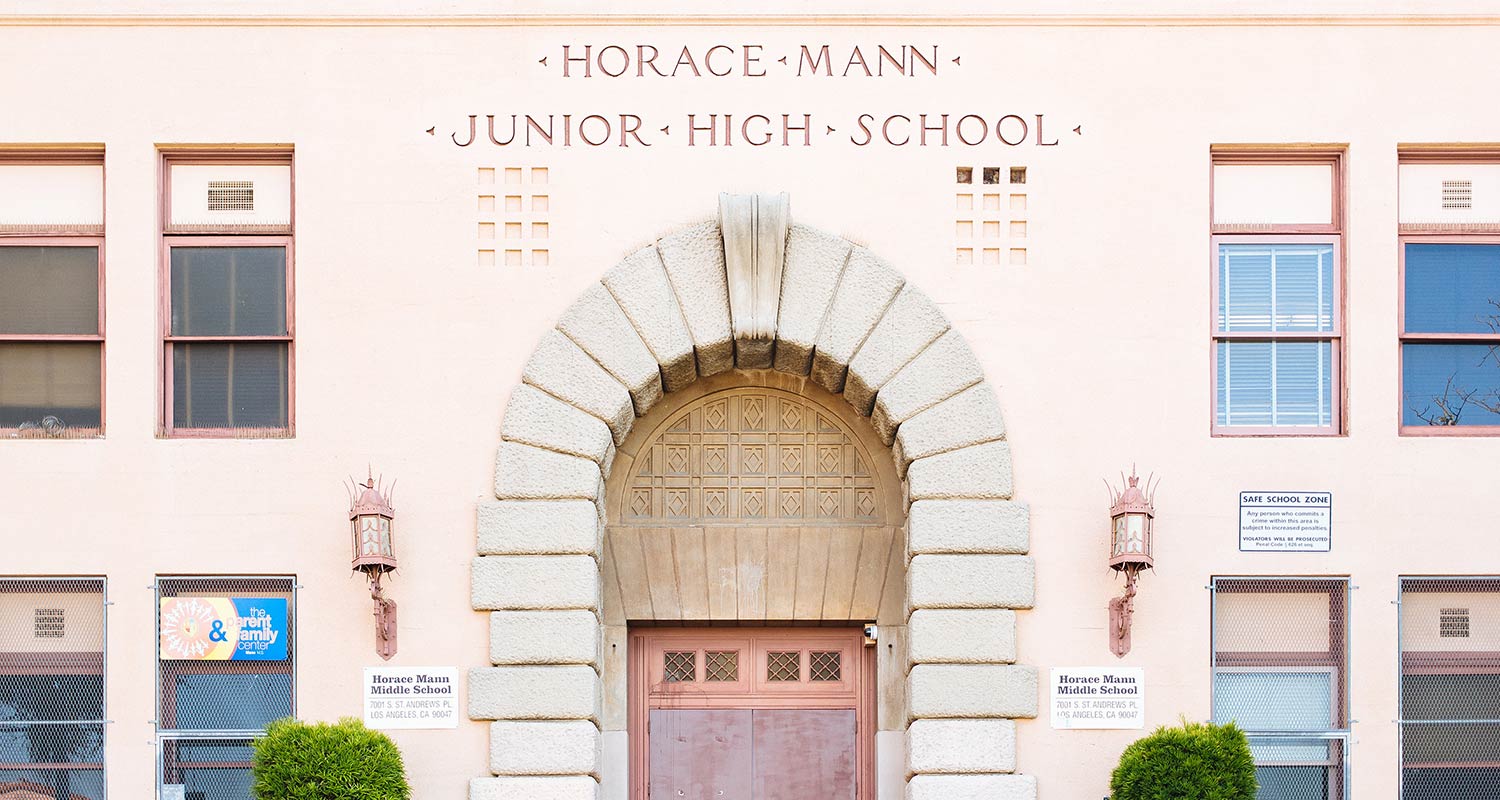 It's an old solution to a very old problem. Attack poverty and societal inequality by creating community schools that level the playing field. Locate food distribution, health care, and other social services in the context of "the great equalizer of the conditions of men, the balance-wheel of the social machinery." Horace Mann also called public education "the cornerstone of our community and our democracy." Community schools across the nation are rising up to meet the challenges of the COVID-19 pandemic because they were designed to be these cornerstones.
Community schools have systems in place to feed families in need and provide legal advice and support when they are evicted or lose their jobs. But more than a social safety net, community schools are also preparing the next generation to rise up against the structural inequality and racism that is causing Black and Latino Californians to die of the coronavirus at disproportionate rates.
To accomplish this, community school teachers work to create opportunities for engaged and rigorous learning rooted in the assets and needs of the community. In addition to building deep relationships with students—key to learning and development—community school teachers construct curricula to further develop students' identified strengths and equip them with the knowledge and skills to address problems facing their communities. Before the pandemic, for example, teachers at the UCLA Community School were preparing their students to launch Multilingual Interdisciplinary Social Action (MISA) projects on issues affecting their community. Now in their third year of development, these projects have tackled homelessness, gentrification, and climate change, among other topics. Students conduct research in their home languages and present what they learn about social change to the community.
The Rise Up for Equity Summit is going virtual!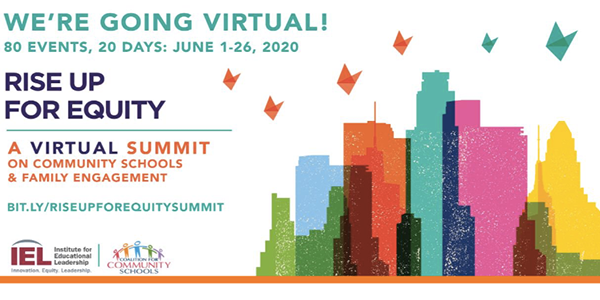 As the country responds to the COVID-19 pandemic, an in-person convening in Los Angeles is no longer possible. However, the Summit will continue virtually to facilitate the physical distance required of this moment while providing a range of enriching and engaging capacity building events. The event will take place across 20 days in June, starting on June 1st.
Current workshops and sessions will be framed by the disparities and inequities that COVID-19 has exposed. Among the many workshops that will be offered, the Summit will continue to highlight the "LA Story" of community schools and share how community schools across the region have responded to school closures. It isn't too late to register!
For more information, click here.