This month, we welcome students, teachers, and staff back to school. We celebrated the kick off of our 3rd year partnering at Mann UCLA Community School and, on September 9th, we will celebrate the 10th Birthday of the UCLA Community School!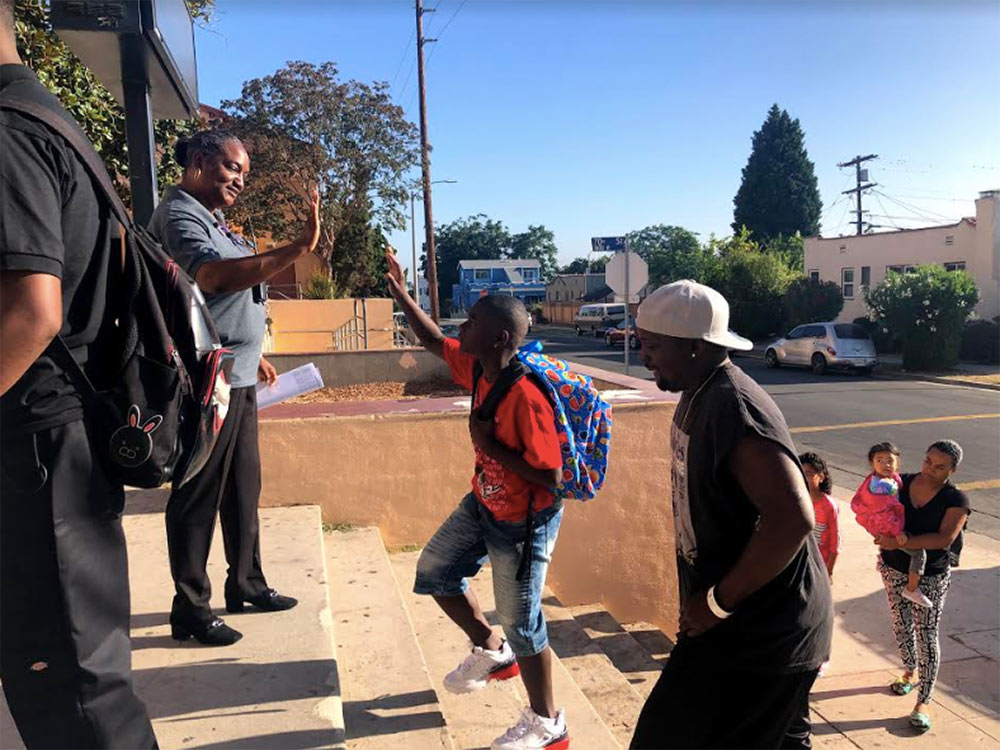 Mann UCLA Community School's staff greets students on August 20th, the first day of the 2019-2020 school year. As part of its high school expansion, this year Mann welcomes its first 11th grade class.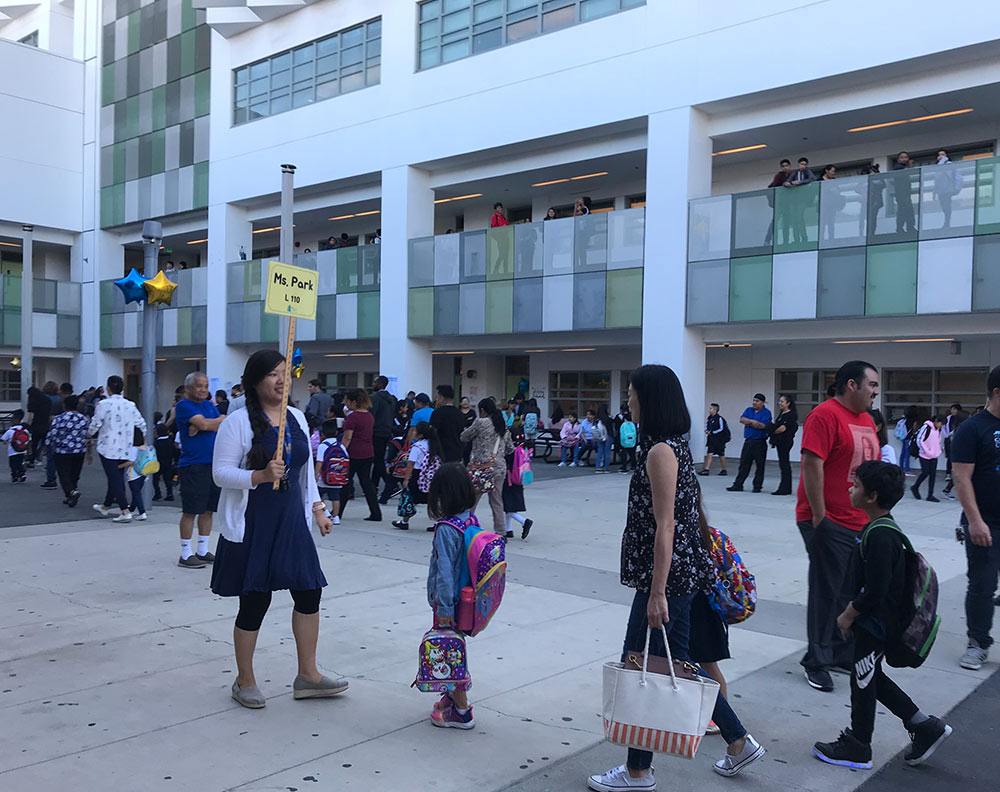 In August, UCLA Community School kicked off its 11th school year. UCLA TEP alumni and LAUSD Rookie Teacher of the Year Jihyun Park greets her new class of Kindergarten and 1st grade students.
Resources for Supporting Immigrant Students and Families
This is a time of enormous stress and uncertainty for many of our immigrant students and their families. This story brings to life the work of the UCLA Community School as a sanctuary school. As Principal Leyda Garcia explains: "It's beyond our culture, our teaching, our practices. There is a layer of culturally affirming pedagogy and curriculum and leadership here. It's not just responsive to who you are, but it's actually affirming. We say 'what you bring with you matters, it's rich, it's important,' and we affirm it."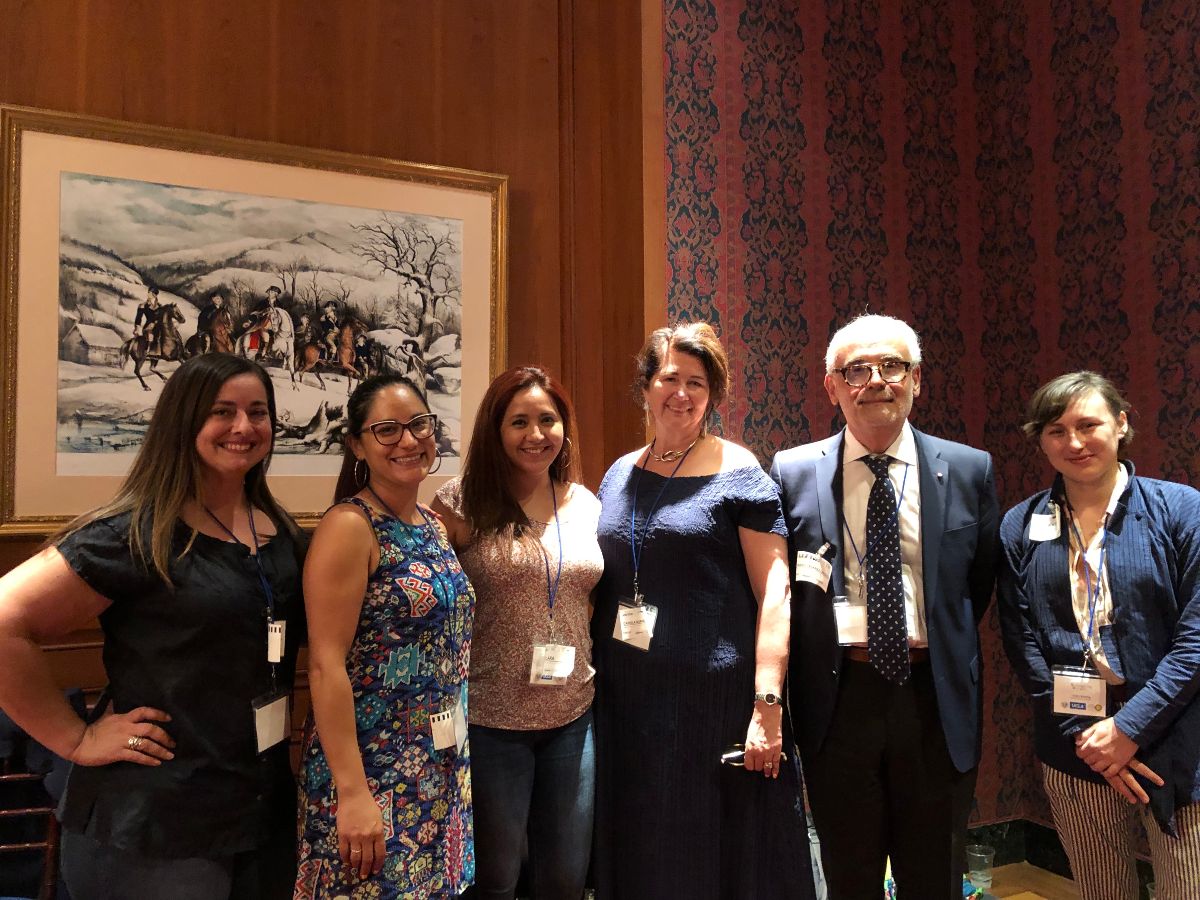 This summer, four of our teachers–Teresa Haro, Jesenia Chávez, Elia Lara, and Claire Keating (pictured above)–connected with other educators in Washington DC to learn and share their experience supporting immigrant students. They were brought together by Re-imagining Migration, a new promising practices coalition of networks, established by Carola and Marcelo Suárez-Orozco (also pictured above). The network's aim is to build bridges in the age of walls.
UCLA Consortium of Community Schools Launches!
The UCLA Center for Community Schooling is delighted to announce the launch of its district-wide UCLA Consortium of Community Schools. The Consortium aims to advance innovative and community-responsive K-12 instructional practices, integrated pipeline services and programs by studying and communicating the work of existing LAUSD community schools: Humanitas Academy of Art and Technology, Leo Politi, Mann UCLA Community School, Social Justice Humanitas, and UCLA Community School. Teacher Research Fellows at each site will identify, study, and share a community school strategy that has been vital to its growth and progress. To share the work of the Consortium widely, the Consortium will integrate with the existing research-practice partnership between the Los Angeles Research Institute (LAERI) and the LAUSD.
Read more about the UCLA Consortium of Community Schools here.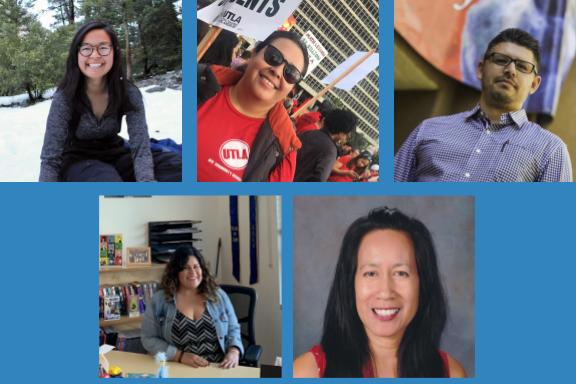 UCLA Consortium of Community School teacher research fellows. Top row, from left to right: Darlene Tieu, Rosa Jimenez, Roberto Vega.  Bottom row:  Nivia Alvarado, Lorenza Yarnes.
Announcing our Associate Director for Research, Marisa Saunders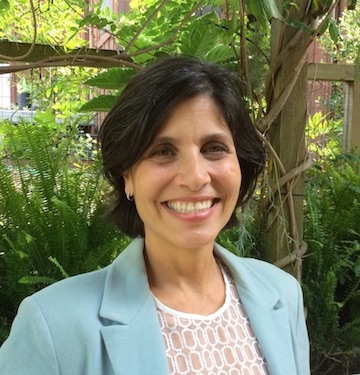 To lead the Consortium of Community Schools and continue her support of the Center's portfolio of research-practice partnerships, Marisa Saunders has been appointed Associate Director for Research, effective September 1, 2019. Marisa has a long history at UCLA, serving as a Senior Researcher at UCLA's Institute for Democracy, Education and Access for over a decade. She has also led research projects as a Principal Associate at the Annenberg Institute for School Reform at Brown University. Marisa's primary area of research focuses on students' access to college and career preparation, secondary to postsecondary transitions, and the postsecondary trajectories of underrepresented youth.  Currently, she leads research that explores the relationship between teacher agency and student-level outcomes including the development of student agency. Marisa has authored a number of publications including: Linked Learning: A Guide to Making High School Work (UCLA IDEA), Beyond Tracking: Multiple Pathways to College, Career, and Civic Participation (co-edited with Jeannie Oakes, published by Harvard Education Press), and Learning Time: In Pursuit of Educational Equity (co-edited with Jorge Ruiz de Velasco and Jeannie Oakes, published by Harvard Education Press).
Next Month: Annual Reports Released, 10th Birthday Party Photos, and more!