Students at the UCLA Community Schools have been busy this summer extending their learning, making new friends, and exploring college campuses. This month, we highlight two programs along with a recent presentation of our work at the California MTSS Professional Learning Institute.
Summer is a Great Time to Visit College Campuses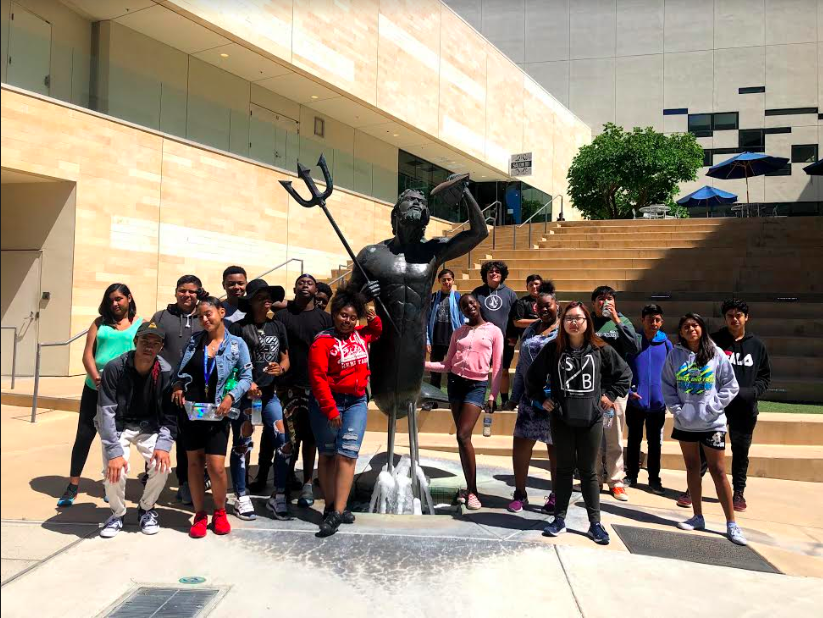 In July, students from UCLA Community School and Mann UCLA Community School participated in four days of visits to California colleges. The trips exposed 9th, 10th, and 11th grade students to a variety of colleges across Southern California. Students visited Los Angeles Southwest College, Los Angeles Trade Technical College, UC San Diego (pictured above), Chapman University, and UC Santa Barbara. The high school students were able to speak with admissions counselors, tour the campuses, meet with current college students, learn about each college's unique traditions, and even snuck in some quick trips to the beach! Mann UCLA Community School juniors also took an overnight trip up to Northern California to visit four universities: San Jose State, Stanford University, UC Berkeley, and San Francisco State. By the end of the summer, students had great observations about the differences across the schools they visited, including which schools really felt like home to them, which felt too big or small, and which felt too quiet or busy. Seeing such a diverse group of schools in succession gave students a good idea of the variety of options available for college.
Over 100 Students Attend UCLA UniCamp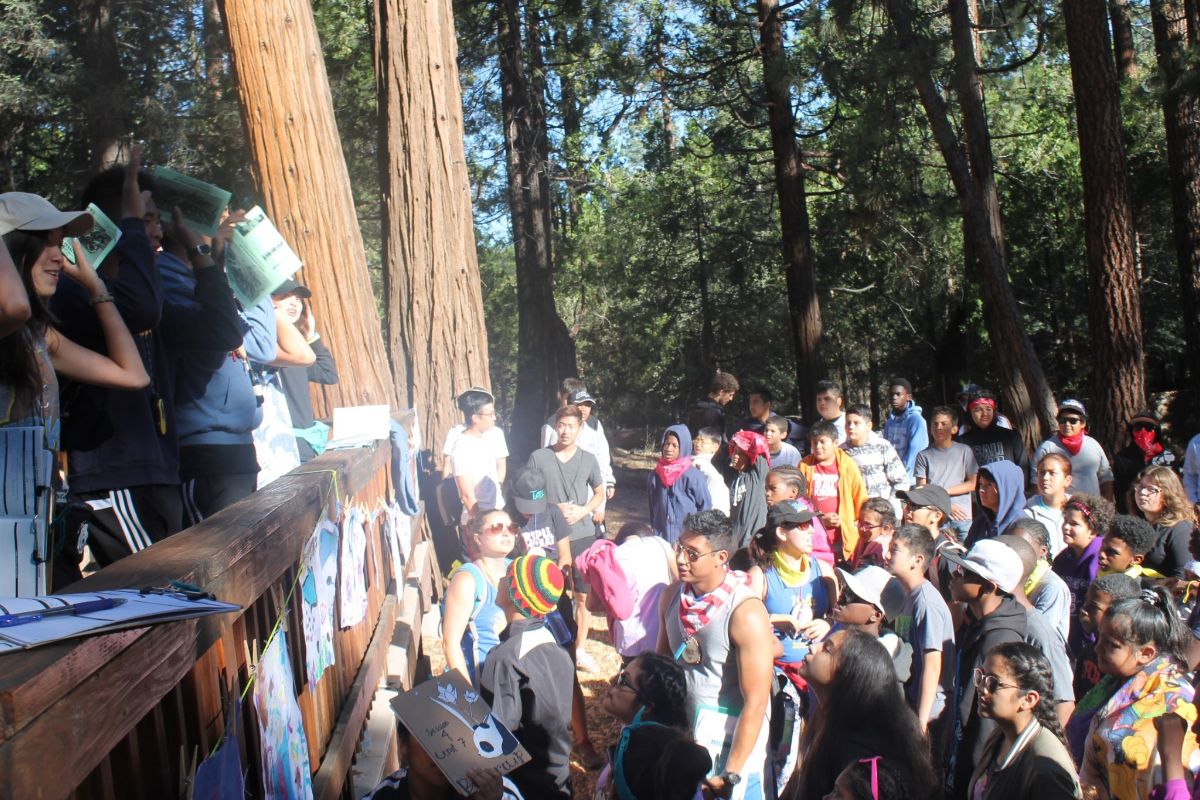 Last weekend, over one hundred students from Mann UCLA Community School and UCLA Community School headed out to Big Bear for seven days immersed in nature–guided by UCLA undergraduate counselors. UniCamp is UCLA student's official philanthrophy and annually links 500 UCLA student volunteers with over 1,200 urban LA youth. Students stay in cabins and take part in activities such as mountain biking, archery, arts and crafts, and swimming. Along the way, they develop tight friendships and lifelong memories. For more information about UniCamp, visit:  www.unicamp.org.
Community Schools: Empowering Students, Families, and Educators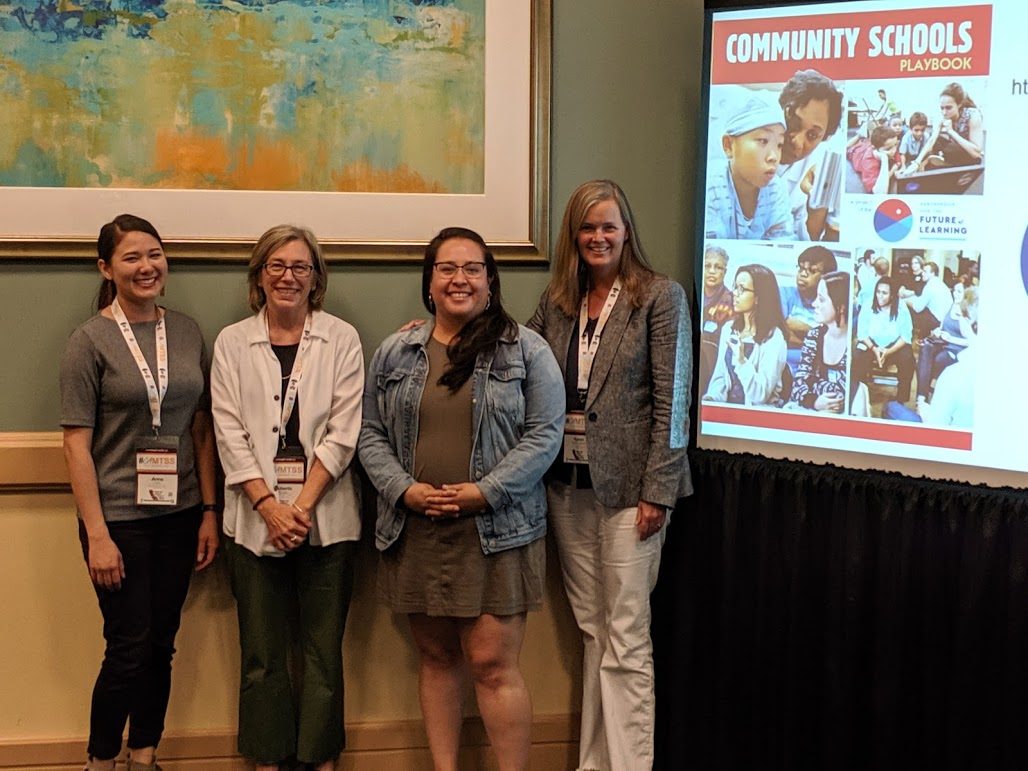 On July 30th, we joined more than 3,000 educators at the Long Beach Convention Center as part of the California Multi-Tiered System of Support (MTSS) Professional Learning Institute. Pictured above are Anna Clark, Rosa Jimenez, and Karen Hunter Quartz from the UCLA Community School. We were honored to partner with Roberta Furger (second from the left) from the Learning Policy Institute to share how the UCLA Community School advances the four pillars of the community strategy: (1) integrated student supports; (2) expanded and enriched learning time and opportunities; (3) active family and community engagement; and (4) collaborative leadership and practices. Anchoring our presentation was the Community Schools Playbook–an amazing resource developed by the Partnership for the Future of Learning, and available on this website: https://communityschools.futureforlearning.org/
Next Month: Summer R&D Projects and the Launch of the UCLA Community School's 10th Anniversary Year!