With the school year now in full swing, we are excited to share a new video released today by ABC that features three UCLA Community School alumni reflecting on their college-going journeys. Last month, we celebrated the UCLA Community School's 10th birthday and released the school's annual report: "Ten Years of Growing Together." This month, we also share infographics that highlight the work of both UCLA Community School sites and a study tour that connected the schools' work with the larger community schools movement. Finally, it is with great sadness, that we also remember one of our teachers who passed away last week.
ABC's Localish Highlights UCLA Community School Alumni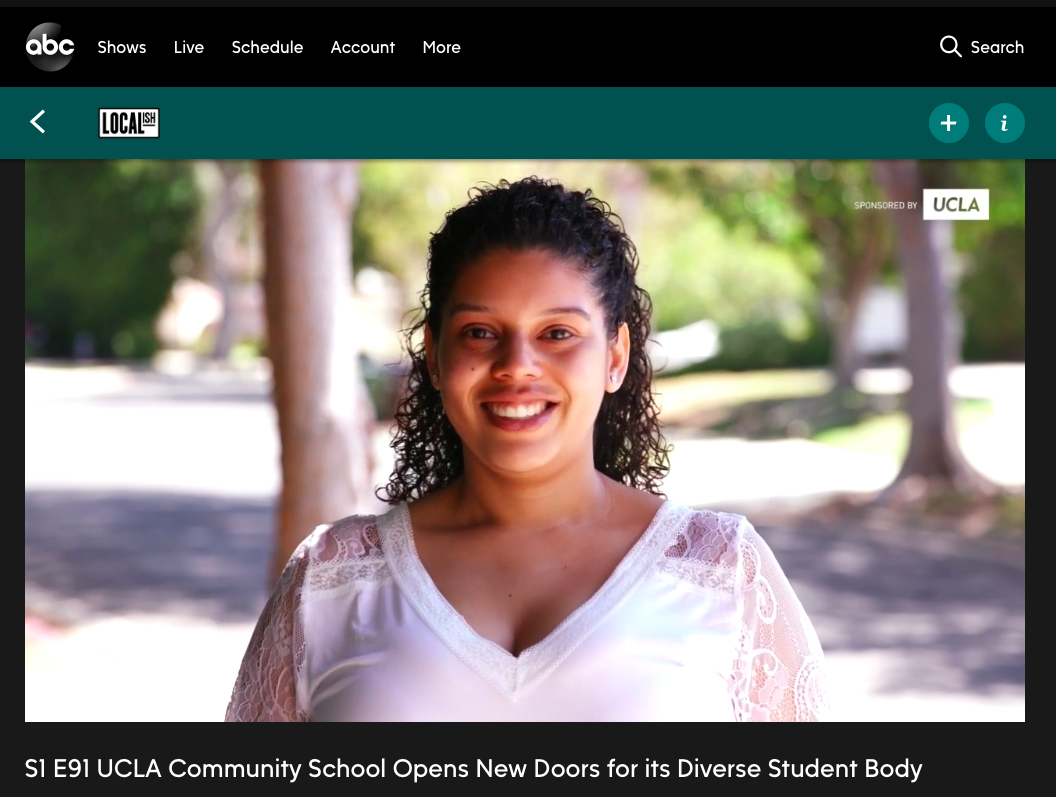 Happy 10th Birthday, UCLA Community School!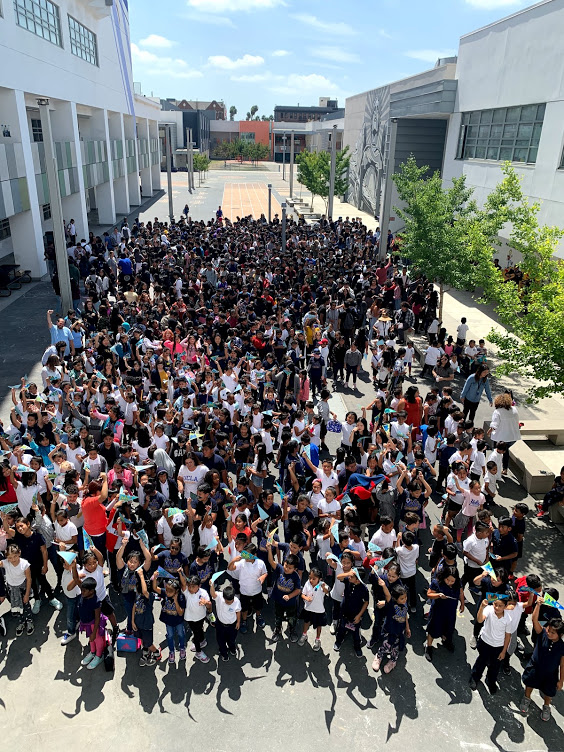 On September 9th, 2019, UCLA Community School celebrated its tenth anniversary! To commemorate the day, all 1,000 of the school's students did the "UCLA eight clap" together in the school quad alongside UCLA CS staff and many of our wonderful UCLA partners. Click the photo to watch!
Just Released:
UCLA Community School 2018-19 Annual Report: Ten Years of Growing Together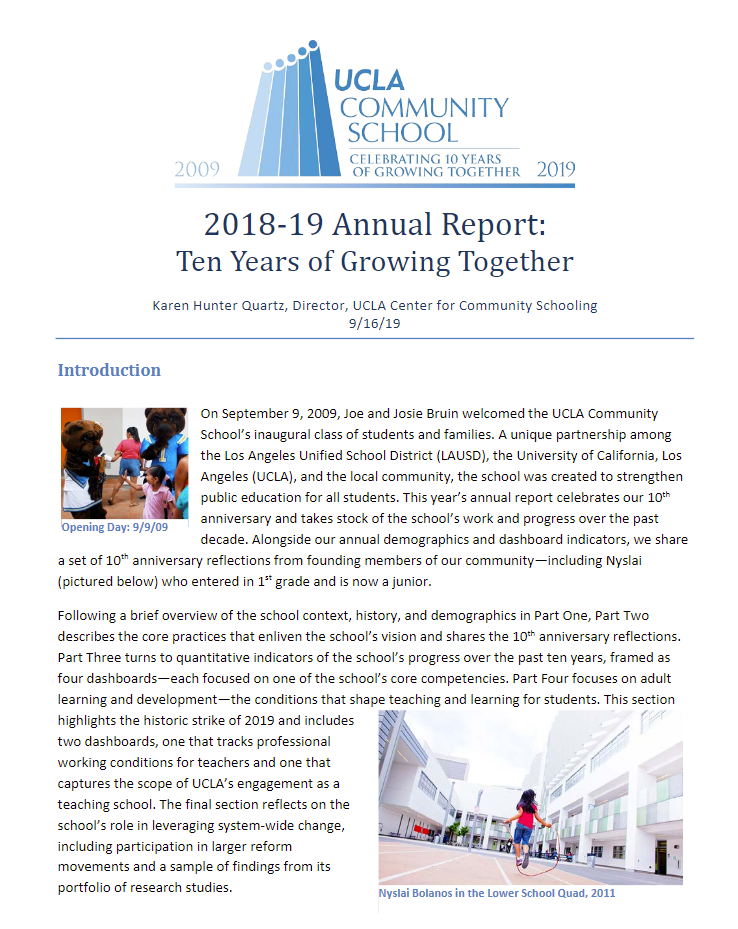 Telling the Schools' Stories: Two New Infographics
Site Visit with Learning Policy institute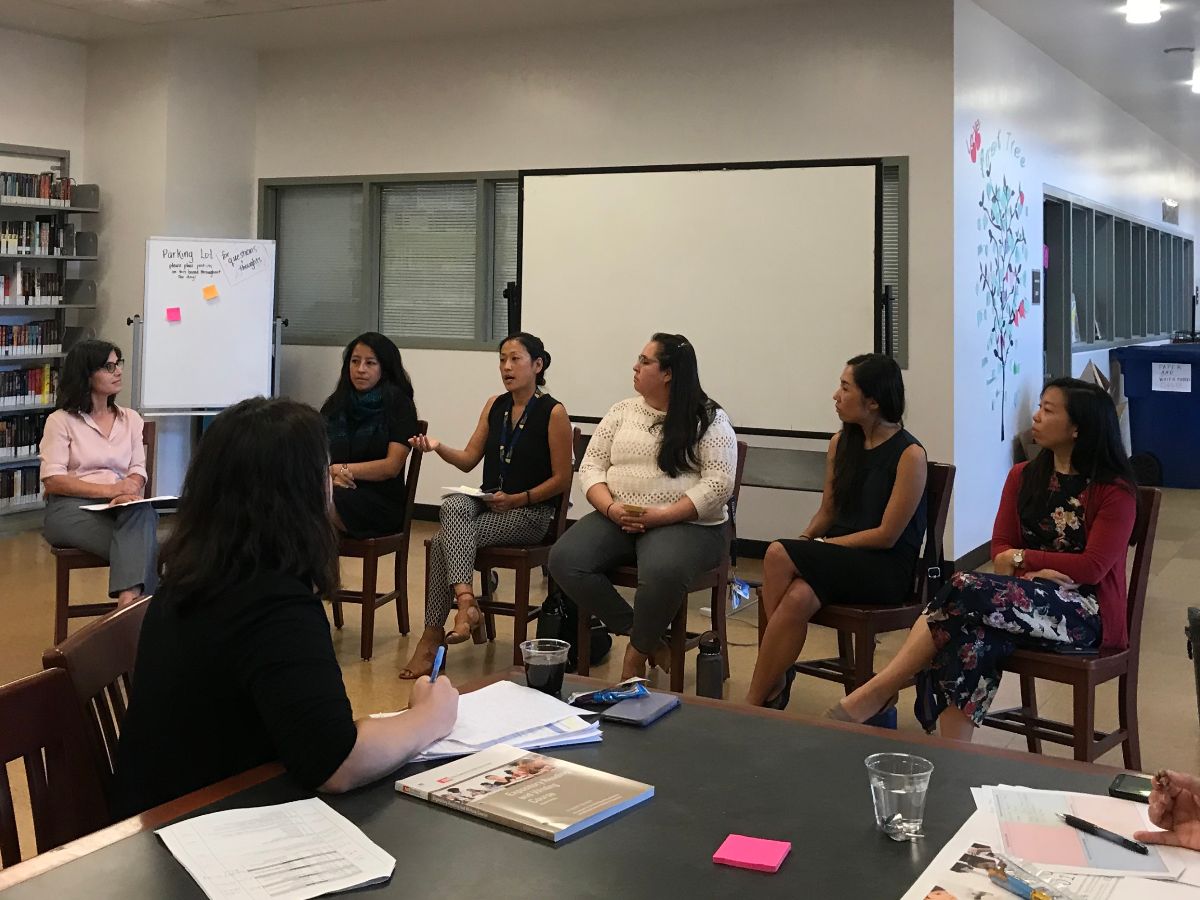 We were honored to have been selected by the Learning Policy Institute, a member of the California Partnership for the Future of Learning, as a learning site. Guests representing statewide and local advocacy and community-based organizations toured UCLA Community School, observed classrooms, and participated in discussions and panels. Students, teachers, administrators, UCLA partners, and our guests had thoughtful conversations around the four pillars of community schools, teacher leadership and collaboration, and partnerships. Pictured above is our Associate Director for Research, Marisa Saunders, moderating a panel with teacher leaders Wendy Fierro, Janet Lee-Ortiz, Rosa Jimenez, Rebekah Kang, and Janice Chow.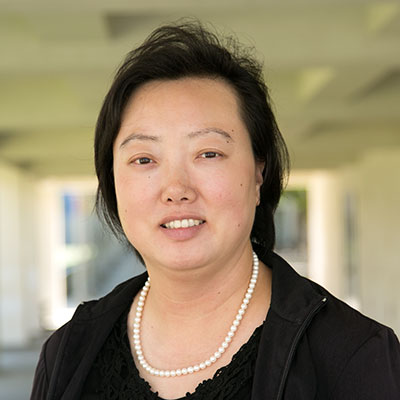 In Loving Memory
UCLA Community School teacher Ms. Susan Hee Jung Uh passed away last week. A beloved special education and music teacher, Susan immigrated from Korea at the age of 13. She attended the University of California, Santa Barbara, began her teaching career at Fremont High School, and joined the school in 2011. In a community circle the day after her passing, faculty and staff reflected on Susan's kindness, dedication to the school, and love for her students.