The 2020-21 school year is underway and we are pleased to highlight how community schools are seizing the current moment to transform teaching and learning. We celebrate the first class of seniors at the Mann UCLA Community School and share their experience learning mathematics throughout high school. Our longstanding partnership with UCLA's oldest student-run philanthropy, UniCamp, is responding to the need for enriched learning by putting camp in a box! We also share a recent presentation by educators on preparing a racially just and culturally responsive return to school and a powerful commentary on how K-12 model schools can address social, economic, and educational inequality for Black students across the University of California system.
Seizing the Moment to Transform Education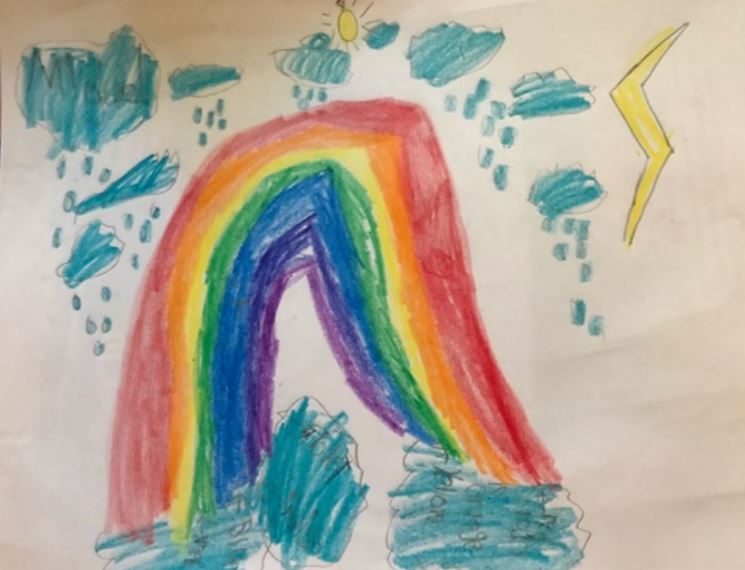 The back-to-school challenge is enormous: re-engage students and families in learning online, during a pandemic, amid uprisings for racial justice. That's why community schools have  started up this month with a singular focus on the well-being of students and families. Across community schools, teams of educators have been meeting all summer to develop new structures, practices, partnerships, and curricula—seizing the moment to make learning truly community-based, responsive to students' histories and identities, and grounded in the strengths and needs of students and families.
Even before COVID-19 closed the doors to our schools, community schools recognized the need to establish new learning spaces that could help students thrive, bring joy to learning and showcase their brilliance. The pandemic and the collective fight for racial justice revitalized and prioritized these efforts. At the UCLA Community School, lead teachers like Beth Trinchero and Ayuri Terada, zoomed weekly during the summer to craft a professional learning series for their colleagues aimed to ignite the work. Lead teachers sought new frameworks that connected to the school's core beliefs—that individuals learn best as members of a community that value their participation, in learning environments that are respectful, antiracist and inclusive, and when language and culture are viewed as central to learning and development. For four days, lead teachers engaged their colleagues in abolitionist teaching and healing-centered frameworks using community circles and intimate breakouts where teachers explored their own identities and beliefs—necessary exercises to begin the hard work of realizing a new future.
Mann UCLA Community School Welcomes Seniors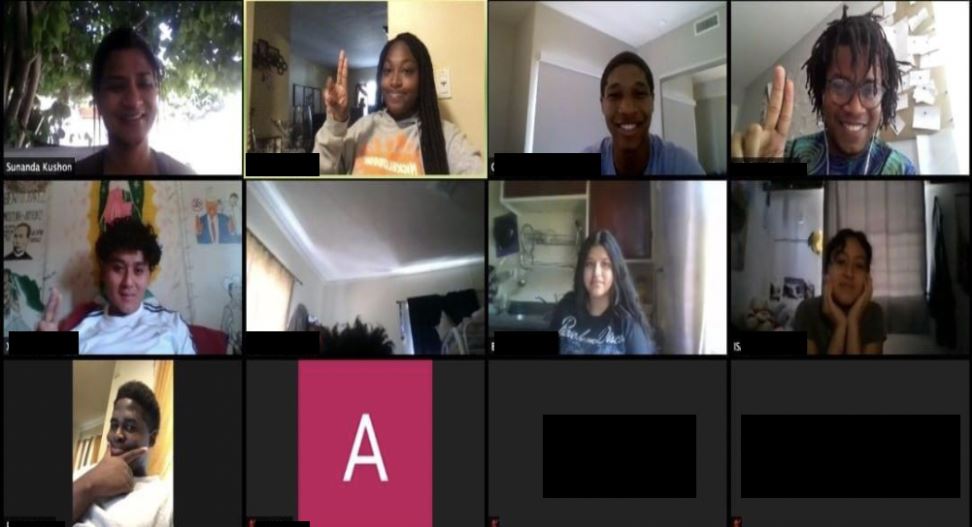 Mann UCLA Community School will be graduating its first senior class this academic year! This will be a busy year for seniors as they prepare for graduation and life beyond. As one senior shared, "I am feeling confident that it will be a great year." Another senior shared, "I feel phenomenal and proud of myself that I made it to 12th grade."
Since their middle school years at Mann, seniors have been preparing for this moment. All seniors have participated in a college-preparatory math program that supported and prepared them to enroll in Algebra 1 by the 8th grade and ready them for AP Calculus by their senior year. The 8th grade Algebra program aimed to build students' confidence and math persistence. A robotics club, for example, was created to further cultivate a positive math and science culture. In 9th grade, students explored career pathways such as engineering and took field trips to engineering firms and learned about and from mathematicians and scientists of color. Math teachers also explored integrating a range of methods and opportunities for students to demonstrate their understanding of math content such as projects and presentations. In 9th and 10th grade students studied the history of math and learned about the many mathematical discoveries rooted in Africa and South and Central America. In 11th grade, students connected their mathematics learning to physics and students were able to apply their skills to problem- and project-based learning. All of these experiences have readied students for continuing their mathematics education this year. All 12th graders are eager to keep developing their mathematical skills and have opted to enroll in either calculus, pre-calculus or statistics. According to one senior, "Going into my senior year, I am nervous but I am also ready and determined to succeed. I am [also] sad because I'll be leaving Mann but I'm ready to finish the home stretch."
UCLA's UniCamp Provides Virtual Summer and Academic Enrichment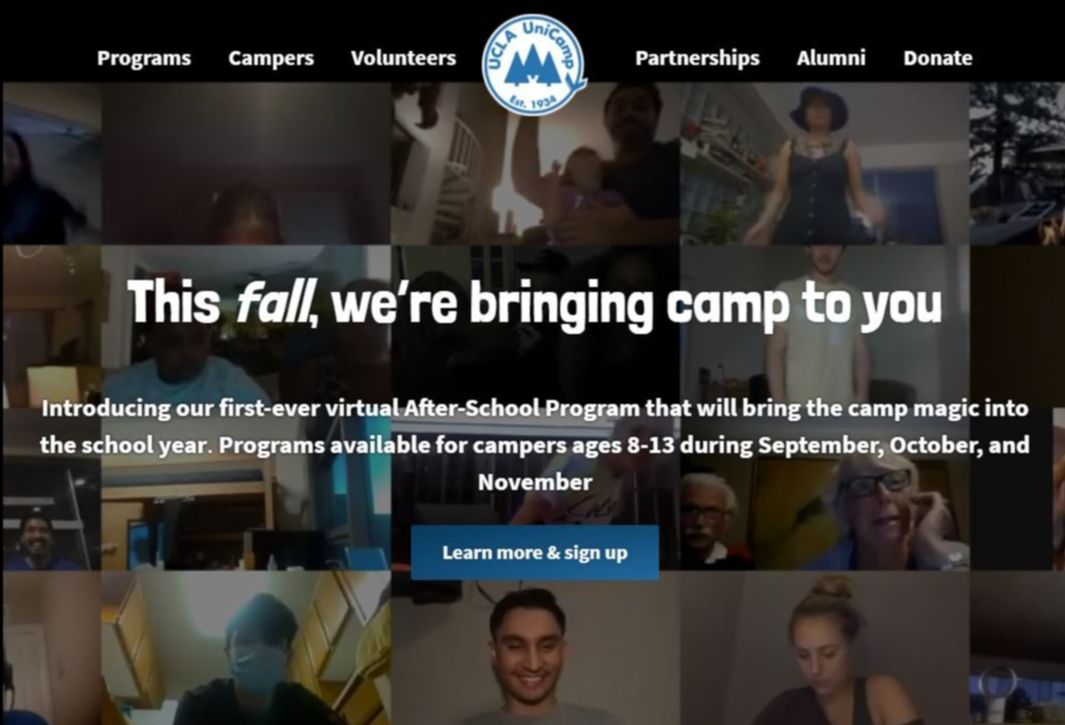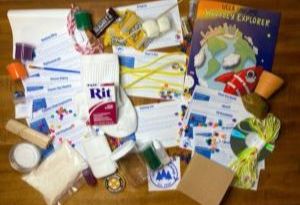 Since 1935, UCLA has trained student leaders and volunteers to serve as counselors to the young people of Los Angeles through UniCamp—an independently funded non-profit that connects UCLA with the community. For the first time in its long history, UniCamp was forced to cancel its in-person camp this past summer due to COVID-19. Determined to provide young people with fun activities, opportunities to hang out with peers and to learn from UCLA student volunteers, UniCamp has created a series of virtual camps and after school programs made available via Zoom.
This year, camp organizers have pivoted to virtual and in-home programs that will continue into the new school year. In addition to a virtual summer camp, UniCamp has created "Camp-in-a Box" (contents pictured above) which is delivered to participants and contains camp activities like science and craft projects that campers can conduct with little supervision. Activities provide plenty of ways for participants to create their own in-home camp experience. "Camp-in-a-box" includes Woodsey Explorer—a booklet with activities that focuses on supporting participants' mental health and helps them connect with the environment around them. Typically serving 100-150 campers from UCLA Community School and Mann UCLA Community School each summer, this year approximately 20 middle and high school students participated in the on-line summer camp program, 600 students will receive "Camp-in-a-Box" and 40 UCLA Community School and Mann UCLA Community School students will participate in UniCamp's new virtual after school camp that will be offered to students in month long sessions throughout the school year.
Racially Just and Culturally Responsive Return to School: UCLA Community School Educators Featured

On August 3rd, UCLA Community School educators joined researchers, grassroot organizations, advocacy groups, practitioners, and family engagement experts in a virtual learning session organized by the California Partnership for the Future of Learning. "Building Relationships and Community: A Racially Just and Culturally Responsive Return to School in the Time of COVID-19" highlighted relationships, trust and connection as essential for learning. As schools reopen virtually, panelists explored how schools can build community and ensure all students can establish the positive relationships that are vital to their learning and well-being.
UCLA Community School educators shared how building relationships is at the core of instructional approaches that affirm students' strengths and assets. Principal Leyda García, Math teacher Robert Ly, and Special Education Teacher Ida Legesse (pictured above) highlighted the school's back-to-school plans which include one-on-one conversations with families in advisories and activities that foster trust and community building while practicing distance learning.
Click here to read a blog from Learning Policy Institute that explores the importance of racially just and culturally responsive school openings.
The Role of K-12 Models in Addressing Social, Economic and Educational Inequality in UC System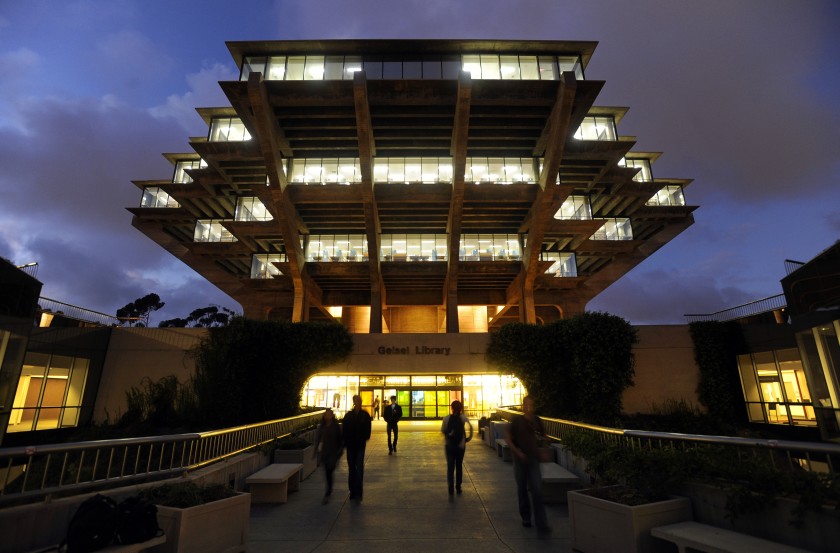 A recent commentary, published in The San Diego Union, calls out the role of public universities during times of crisis. As the authors share, although there is reason to feel confident that UC scientists, in concert with peers around the world, will solve the mysteries about COVID-19 to allow everyone to return to normal world, that normal world contains one persistent historical challenge that remains unabated — the unequal educational opportunities for disenfranchised K-12 students.
The authors encourage the UC to more effectively lead in addressing social, economic and educational inequality and recommend four deep-dive educational interventions. Among the recommendations are college-prep K-12 models such as The Preuss School at UC San Diego, Cal Prep at UC Berkeley, and UCLA Community School. These model schools serve as "field stations" for testing the best K-12 educational practices for low-income students. Authors suggest that similar models be instituted on every UC campus and in nearby communities to disseminate the best practices in high academic achievement for a particular region of the state.