This month, we celebrate UCLA's Centennial, our principals, and the launch of the UCLA Immigrant Family Legal Clinic. And as the school year wraps up next week, we are looking forward to another summer of extended learning and enrichment for our students. We highlight one program below, featured this month in Variety magazine.
Principals Johnson and Garcia Receive UCLA Advocate Awards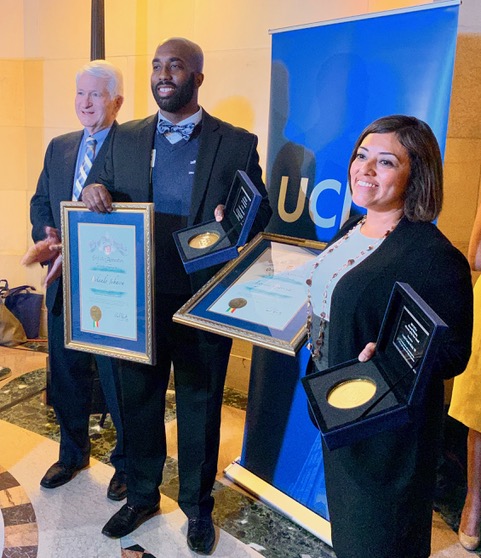 On May 22nd, UCLA kicked off its Centennial Celebration at City Hall,  and recognized the University's more than 200 community programs and partnerships. The Los Angeles City Council declared it "UCLA Day" and several civic champions were honored, including both of our principals. Pictured above are UCLA Chancellor Gene Block presenting Mann UCLA Community School Principal Orlando Johnson with the UCLA Advocate of the Year Award and RFK UCLA Community School Principal Leyda Garcia with the UCLA Howard Welinsky Advocate of the Year Award.  Read more about the Centennial Celebration here.
UCLA Immigrant Family Legal Clinic Launches!
On May 9th, after more than three years of planning, the UCLA Immigrant Family Legal Clinic launched, providing no-cost legal support to students and families at the six Robert F. Kennedy Community Schools.  The clinic is the nation's only immigration law clinic on a K-12 public school campus and represents a powerful partnership between a public school district, a law school, and a graduate school of education.
Read more about the clinic launch in Education Dive, La Opinion, UCLA Newsroom, and the Daily Bruin.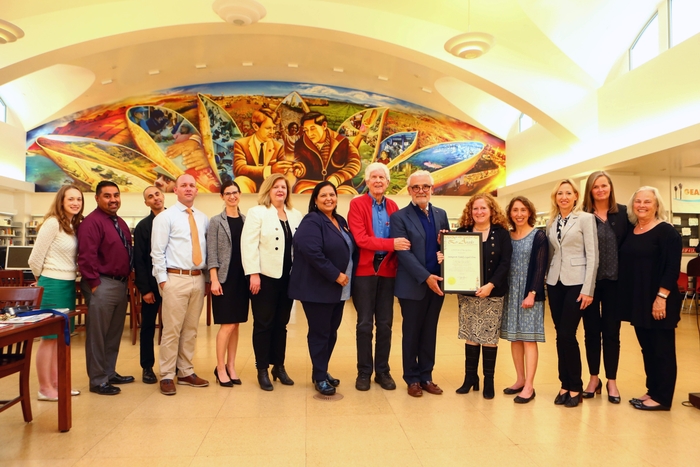 Finding Their Voice, Telling Their Story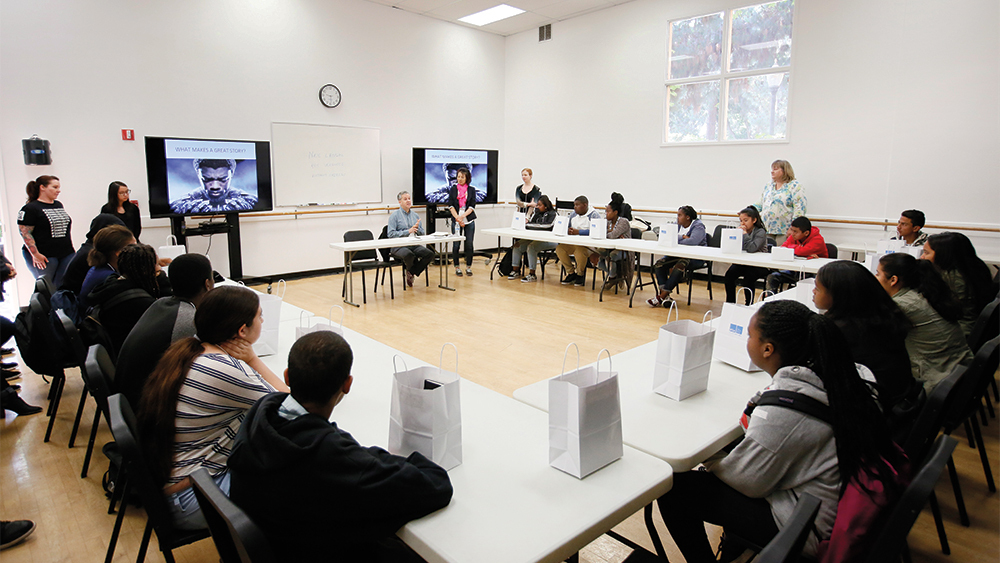 Students from Mann UCLA Community School are getting ready to participate in an amazing summer program run by the UCLA School of Theater, Film, and Television. The 10-day program, called "Finding Your Voice, Telling Your Story" introduces students to screenwriting, lighting, cinematography, and other crafts. Pictured above are students from last year's program, featured this month in Variety magazine. Click here to read the whole story.
Next Month: College-Bound Graduates, Youth Coalition, and The Power of Self-Assessment