We started the new year with an historic strike that inspired productive debate and support for public education. This month, we share news about the strike and a new initiative to support our alumni's persistence through college.
Community schools score key victory in LA teachers strike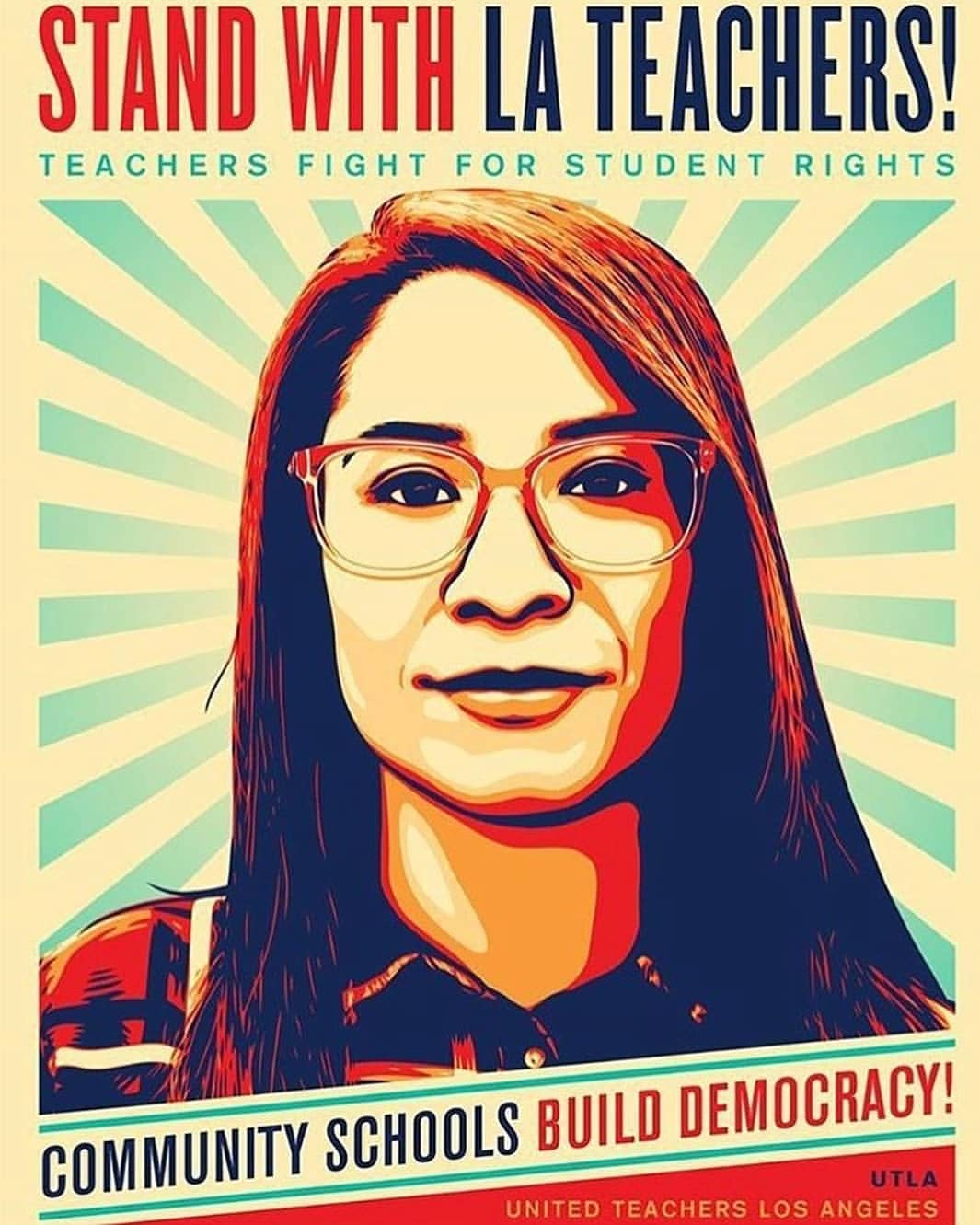 New Alumni Fellows Meet to Support Their Peers
Yosmar Vela and Victoria Amador are recipients of the UCLA Center for Community Schooling's inaugural Alumni Fellowships for 2018-19. They attend monthly research-practice partnership meetings with UCLA Liaison Anna Clark, PhD student Sidronio Jacobo, and center director Karen Hunter Quartz. Together, the group is studying the pathways of alumni and developing systems of support to help ensure all students graduate from college.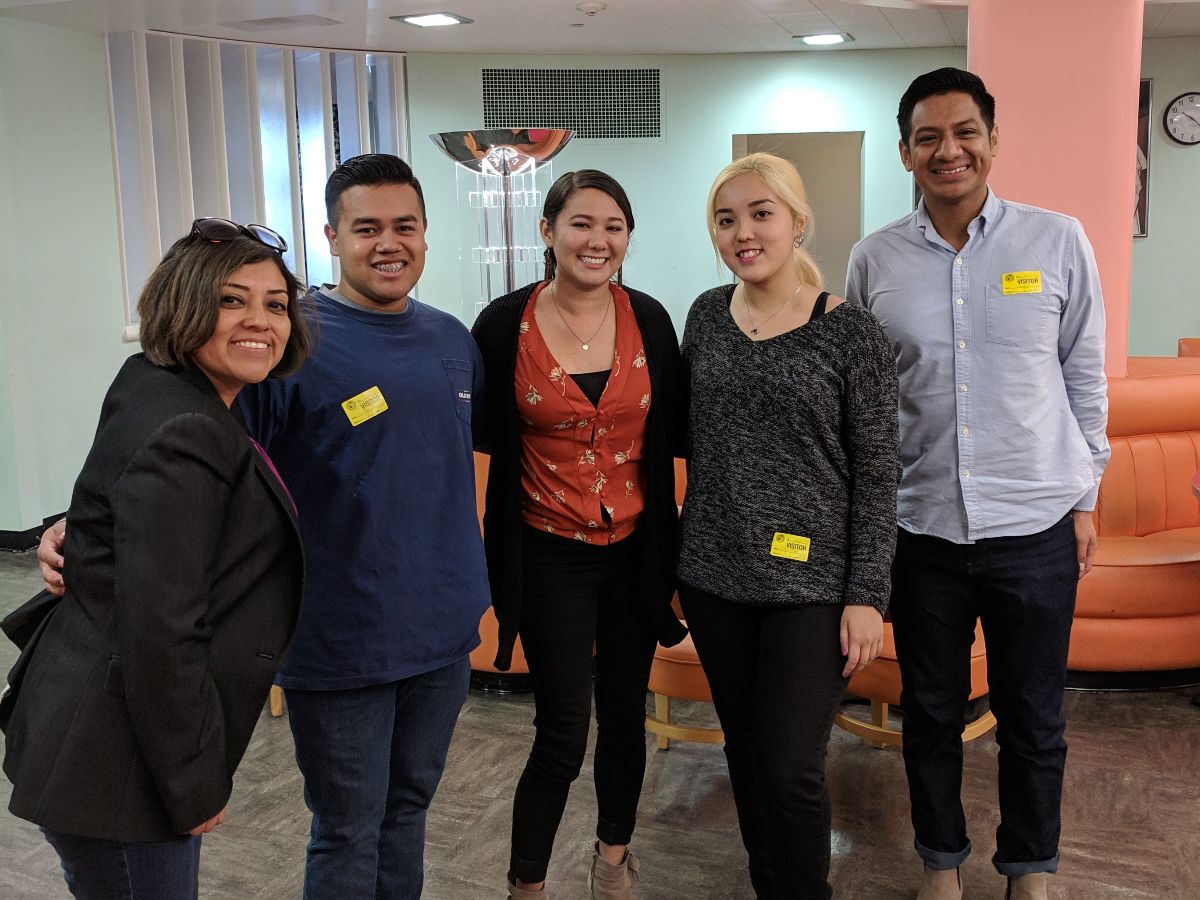 Principal Leyda Garcia, Yosmar Vela, Anna Clark, Victoria Amador, and Sidronio Jacobo, pictured in the faculty cafeteria of the RFK Community Schools.
Showing Support for Our Teachers 
On the picket line at Mann UCLA Community School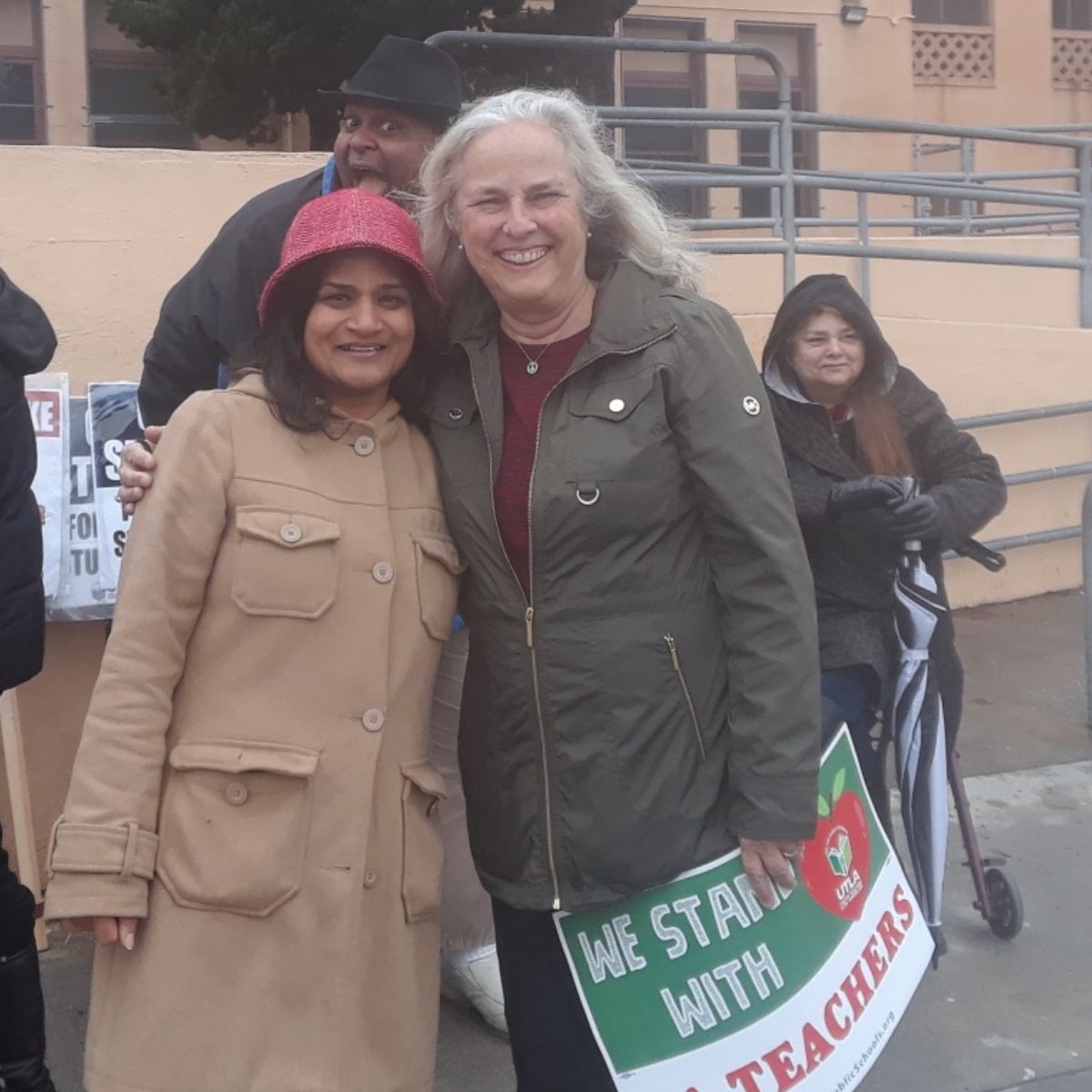 Sunanda Kushon and Jody Priselac
Thanks for reading and please feel free to forward this along!
If you received this email from a friend and would like to subscribe, click here.