With the new year underway, and with the promise of hope and change, we share an uplifting blog on the anti-racism work at Mann UCLA Community School. We also share news of local community school convenings as well as some positive developments in the state and federal community schools policy landscape.
Mann-UCLA Anti-Racist Committee: Making Anti-Racism Part of Our DNA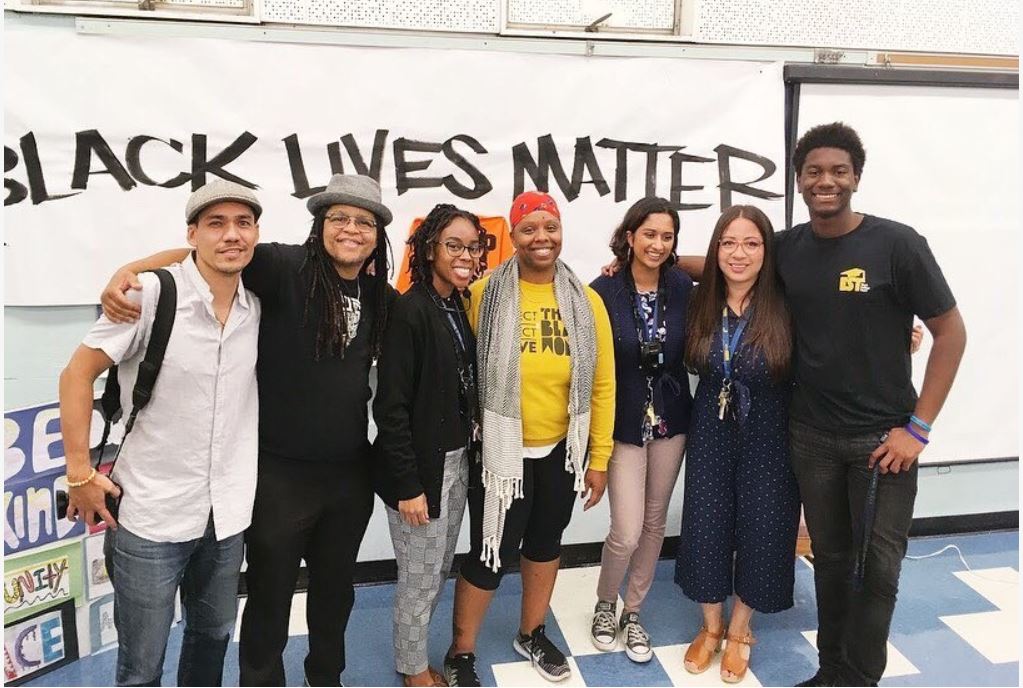 By: Ung-Sang Lee and Marcus Van

As a teacher and a university researcher who participated in the establishment of Mann UCLA Community School Anti-Racist Committee (ARC), a branch of school governance comprised of educators, students, families, and university researchers, we share the preliminary reforms to school governance and learning processes ARC has put forth.

We at Mann UCLA Community School have always held racial justice as part of our core vision. Given the heightened awareness of police violence and the inequitable access to public goods experienced by communities of color over the summer, we recognized an opportunity to amplify our work and voices in the area of school-based anti-racism work. We brought together teachers, administrators, students, families, UCLA researchers, and broader community members to collectively examine how we can serve as a model for the local and national work towards racial justice in schools. To date, more than 30 Mann-UCLA stakeholders have dedicated over 800 hours of collective effort to reimagine how we can sustain our racial justice work. We formalized our efforts and identified ourselves as the Mann-UCLA Anti-Racist Committee (ARC) and met on a weekly basis to advance three related domains of school-wide practices: school governance, collaborative learning, and student and family leadership.
Please Join Us on February 5th
Community Schools Research & Policy Seminar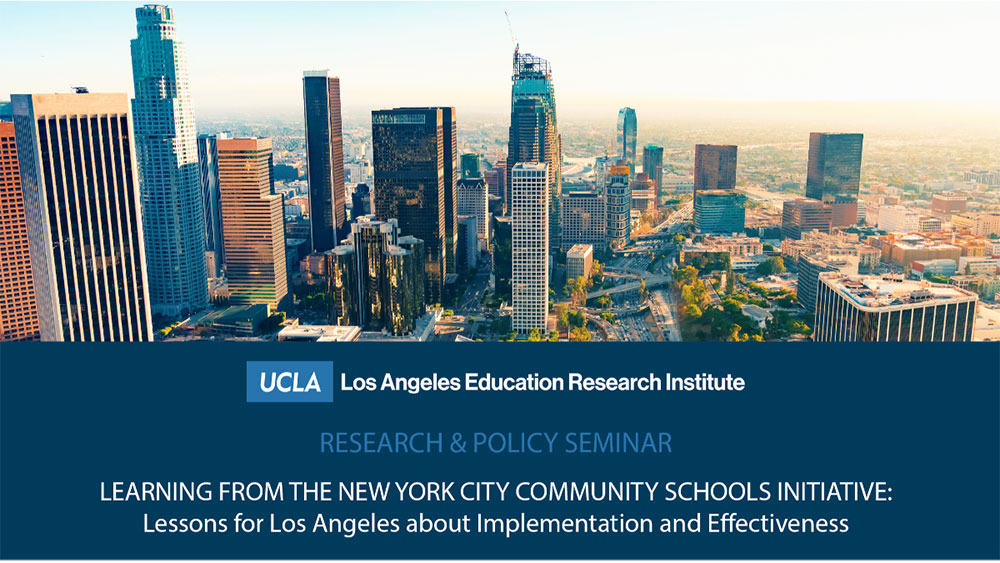 On February 5th from noon to 1pm, the Los Angeles Education Research Institute will host a virtual Research & Policy seminar that highlights community schools. The seminar will feature William R. Johnston,  lead researcher of RAND's study of the implementation and impacts of the New York City Community Schools Initiative. His presentation will describe RAND's research and lessons learned to inform and ensure the success of a community schools approach in Los Angeles. Dr. Karen Hunter Quartz, Director of the UCLA Center for Community Schooling, will lead a post-presentation discussion following.
County-wide Community Schools Convening on January 29th 
Community School educators, partners, researchers, and advocates from across Los Angeles County joined together on January 29th for the first of two online convenings organized by the Greater LA Education Foundation. LA County Office of Education (LACOE) Superintendent Debra Duardo welcomed more than 150 participants and kicked off the convening with a passionate conversation about the need for community schools with her longtime mentor and public education advocate Genethia Hudley-Hayes. Five organizations that support community schools across the county were invited to present their work, including UCLA (presentation link), LAEP, LAUSD, Communities in Schools, and LACOE. Breakout sessions featured schools and their work to advance integrated student supports and family and community engagement. The two other community schools pillars–collaborative leadership and expanded learning opportunities–will be featured in the second convening.
State and Federal Support for Community Schools is Mounting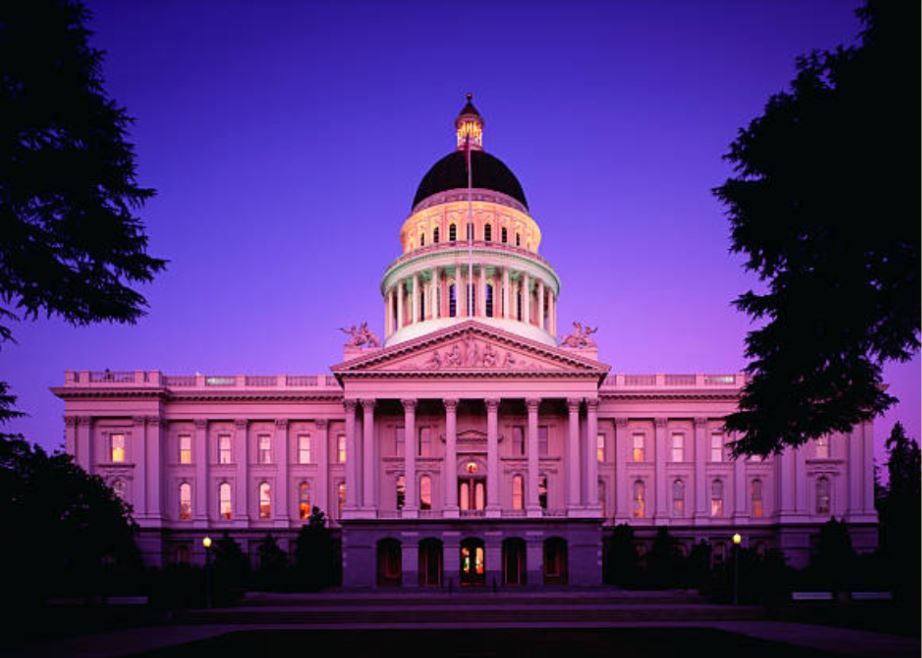 On January 8th Governor Newsom presented his 2021-22 budget proposal which included the largest education budget ever seen in the state. In addition to tackling the growing access and learning gaps experienced most severely by students of color, students from low-income households, children with disabilities, and our English language learners during the pandemic, the budget identifies community schools as a strategy for improving attendance, behavior and achievement.
The 2020 Budget Act included $45 million in federal funds to county offices of education to support existing community school programs. The Budget builds on this investment with an additional $264.9 million one-time Proposition 98 General Fund to enable local educational agencies to expand existing networks of community schools and establish new community schools, and to coordinate a wide range of services to these schools, with priority given to schools in high-poverty communities. This funding will be available to develop new and expand existing models of community schools.
At the national level, President Biden has committed to supporting and expanding community schools. In an open letter to the new administration the Brookings Institution's Task Force on Next Generation Community Schools provide a number of recommendations for immediate executive action. Recommendations include the establishment of a White House Office of Children and Youth, prioritizing community schools as a Covid-19 recovery strategy, and creating incentives for districts to develop community school strategies.