Community schools are on the front line of this COVID-19 crisis–working hard to ensure all members of their communities are safe and secure. This month, we feature inspiring stories of collective action and love, not to minimize the enormous equity challenges of the moment but to uplift what it means to be part of a powerful community school. This week also marks the beginning of UCLA's Spring Quarter and with it we are pleased to release a new Research Practice Partnership Brief: Translanguaging: A Look Inside a High School Geography Classroom.
Community Heroes: José Perez and the RFK Cafeteria Team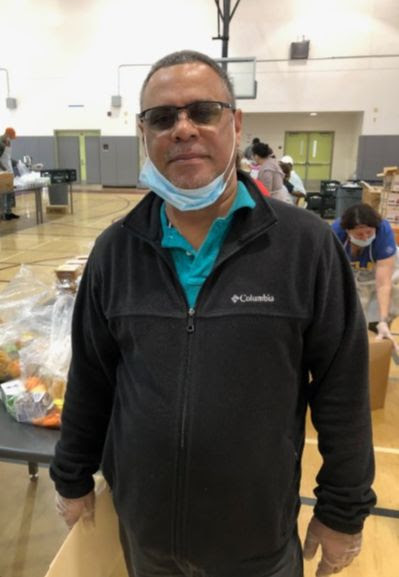 Every morning since schools closed on March 13, José and his team have arrived at the RFK Community Schools before 6:00am to prepare about 5,000 meals for distribution. The school is one of the 64 "Grab and Go" Centers across Los Angeles–a collaboration among the Los Angeles Unified School District, the American Red Cross Los Angeles Region, and Los Angeles County Office of Emergency Management. Working with volunteers from across the school community, Jose leads his crew in meticulously preparing each individual bag to hold two nutritious meals for a child in the community.
One minute he might be unpacking salads and the next, directing Ronald or Iris to bring more milk. Volunteers appreciate the endless pot of coffee he has set up on a separate table, and treats some LAUSD alumni and employees would recognize, like the famous coffee cake and bean and cheese burritos. Taking a break here and there is an important aspect of the work. After all, this is a marathon, not a sprint.
José has worked at the school since it opened in 2010. During lunch you can find him talking to students, checking in with them, and supporting his crew. He is adamant about maintaining a space in the lounge for his team and is always ensuring everyone takes a break. He has held several tasting events where students and parents are invited to sample possible menu items that are incorporated into the Food Services offerings. José appreciates the input of students and families. Parents appreciate the labor of love he pours into his cafeterias. He has also taken the time to share his success story with immigrant-origin students, who like him, have dreams of a better life. José was born in the Dominican Republic and emigrated to the United States when he was in elementary school.
His good nature and collaborative spirit have been an inspiration to many. As Leyda Garcia, principal of the UCLA Community School notes, working with José means knowing almost 3,000 students will receive breakfast, lunch, and a hot supper every day. His passion to support the community is evident not just in the meals his team serves, but in his relationships with students. He has a soft spot for students with disabilities, whom he knows by name across all five secondary schools.
Stepping up to serve his community during this COVID-19 crisis, José represents the heart of the community schools movement.
Teaching in the Time of COVID-19:
Shining a Light on Community Schools
As schools across the district, state and nation close to mitigate the spread of the novel coronavirus, teachers are working diligently to ensure their students and families continue to feel connected to their school communities. In times of crisis, the safe space, stability, and the meaningful and caring relationships schools provide are more important than ever. In this article, community school teachers describe their immediate efforts to reach out to students and families to ensure their health and well-being.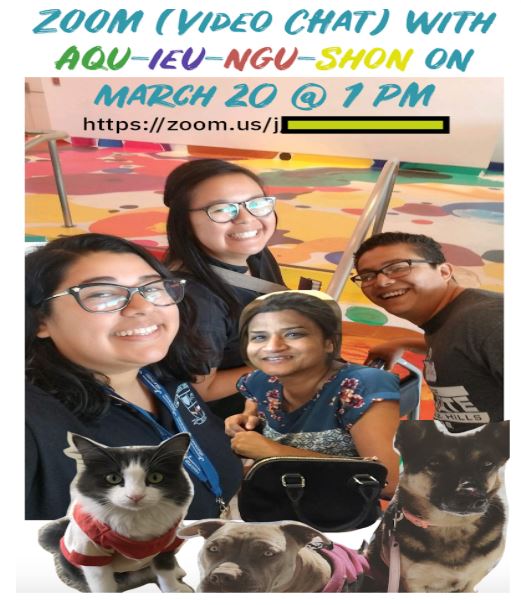 As participants of UCLA's Consortium of Community Schools, LA Unified teachers share how relationships are at the center of their teaching and learning practices, and how they are working "harder and more creatively than ever to figure this out."
For example, at Mann UCLA Community School, Darlene Tieu describes how teachers divided phone lists and conducted check-ins that focused on assignments, information sharing, and students' well-being. Teachers have created messaging accounts that enable students to reach out for a range of reasons: "what if I have asthma?" "I need help on an assignment," and just to say "I miss school." Roberto Vega, teacher at Social Justice Humanitas Academy, shares how teachers have leveraged relationships and trust to remind families that school is more than a place where students take classes but a community resource—even with doors closed. At the UCLA Community School, Rosa Jimenez describes a range of communication strategies that highlight teachers' primary role as a conduit of information at this point in time. As a grab-and-go center, teachers are able to use morning meal distributions as one more opportunity to check in on families and disseminate critical information especially for families in need of assistance on immigration matters, government benefits, or have information regarding ongoing ICE raids.
Together, these stories shine a light on how communities must continue to work together to get through this crisis–ensuring our most vulnerable do not get lost along the way. On March 23rd Superintendent Beutner reminded us that "at the center of the community is the neighborhood public school." We must keep this in mind now and well beyond this crisis.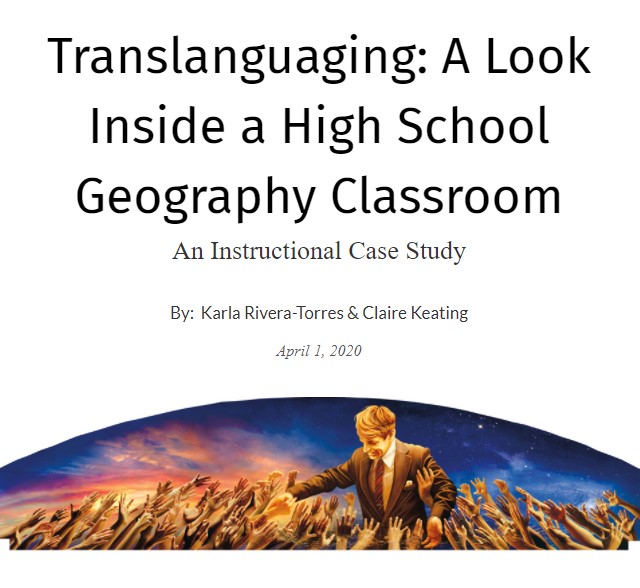 Senator Robert F. Kennedy was known as a leader of hope and compassion and an advocate for the equality of all people. Judith Baca's mural portrayed above, "Tiny Ripples" represents the optimism and hope with which Robert F. Kennedy carried out his projects. This representation is connected to the current wave of optimism and hope we hold for the new era for bilingual education in California. With the passing of Proposition 58 in 2016 (California Multilingual Education Act), English learners are no longer required to experience English-only education. With this policy change comes a shift in how bilingual teachers approach teaching in their classrooms to meet the needs of their multilingual learners. One approach is translanguaging, a practice rooted in social justice and culturally sustaining pedagogies. Translanguaging allows students to draw flexibly on their full linguistic repertoires to participate actively in their classrooms. Although translanguaging can allow for greater language equity in the classroom, teachers are generally uncertain about how to enact translanguaging practices in their classrooms. This brief sheds light on a translanguaging case study produced as part of a research-practice partnership between a bilingual education researcher (Karla Rivera-Torres) and a 9th grade Geography teacher (Claire Keating). Our collaborative inquiry highlights translanguaging practices and processes, as well as the lessons learned from this work.