UCLA Center for Community Schooling Research Practice Partnership Brief 1-RPP-20
Translanguaging:
A Look Inside a High School Geography Classroom
An Instructional Case Study

Senator Robert F. Kennedy was known as a leader of hope and compassion and an advocate for the equality of all people. Judith Baca's mural portrayed above, "Tiny Ripples" represents the optimism and hope with which Robert F. Kennedy carried out his projects. This representation is connected to the current wave of optimism and hope we hold for the new era for bilingual education in California. With the passing of Proposition 58 in 2016 (California Multilingual Education Act), English learners are no longer required to experience English-only education. With this policy change comes a shift in how bilingual teachers approach teaching in their classrooms to meet the needs of their multilingual learners. One approach is translanguaging, a practice rooted in social justice and culturally sustaining pedagogies (Cioè & Snell, 2015). Translanguaging allows students to draw flexibly on their full linguistic repertoires to participate actively in their classrooms. Although translanguaging can allow for greater language equity in the classroom, teachers are generally uncertain about how to enact translanguaging practices in their classrooms (Nambisan, 2014). This brief sheds light on a translanguaging case study produced as part of a research-practice partnership between a bilingual education researcher (Karla Rivera-Torres) and a 9th grade Geography teacher (Claire Keating). Our collaborative inquiry highlights translanguaging practices and processes, as well as the lessons learned from this work. 
Translanguaging
Translanguaging is a dynamic process whereby multilingual speakers meet social and cognitive demands through the flexible and/or strategic use of multiple languages (García & Wei, 2014). Bilingual and multilingual students engage in translanguaging practices to make meaning and leverage the tools in their linguistic repertoires (García, 2009; Orellana, Martinez, & Martínez, 2014). Translanguaging is rooted in social justice because it shifts the discourse away from a deficit model of students from diverse language backgrounds towards an asset-based approach. Limited research has demonstrated that translanguaging spaces can make students feel empowered and help them see their linguistic backgrounds reflected in the classroom (Cioè & Snell, 2015). In addition, the hybrid language practice of translanguaging can support students in developing their cognitive, linguistic, and socio-emotional skills (Gort, 2012; Hornberger, 2005). Teachers who possess knowledge of translanguaging hold positive attitudes about the approach. However, the practical enactment of translanguaging in the classroom can be challenging (Nambisan, 2014).
Research-Practice Partnerships (RPPs)
The present translanguaging case study was accomplished through a research-practice partnership (RPP). RPPs are collaborations between practitioners and researchers with the aim of addressing problems of practice and developing solutions to improve schools and school districts (Coburn, Penuel, & Geil, 2013). We established an RPP to address how to enact translanguaging in a 9th grade geography classroom with students of varying language backgrounds. Our collaborative inquiry is part of a larger RPP to document the K-12 bilingual program at RFK UCLA Community School. Other RPPs include a focus on biliteracy development and self-assessment conducted by a fellow bilingual education researcher, two teachers (one elementary and one secondary), and an assistant principal (to read more on this work, please see The Power of Self-Assessment: Using Community-Based Measures to Advance Biliteracy). All RPPs are designed to inform practice, ensure accountability, and create new knowledge (Quartz, et al., 2017). For more information about Research-Practice Partnerships at the UCLA Community Schools, see this video.
Teacher & Researcher Positionality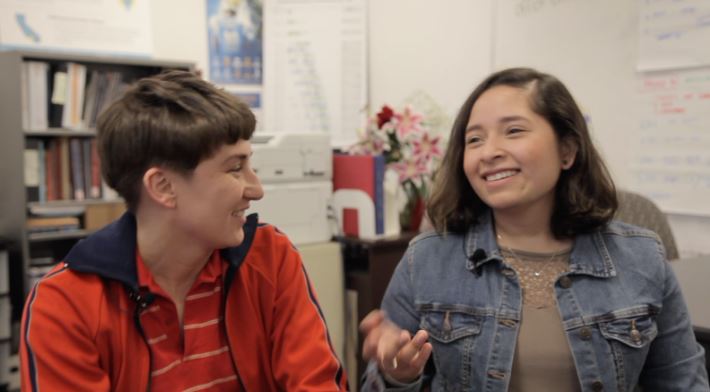 Claire Keating: High School Social Studies Teacher
6th year teacher, 9th and 10th grade Social Studies

Hapa descent 

Bilingual (English native speaker; Spanish as a second language; completed one year of formal Spanish education).
Karla Rivera-Torres: Graduate Student Researcher
6th year Ph.D. student, – Education with a concentration in Human Development and Psychology

Latina, Central American descent 

3rd year, GSR in the Dual Language Research-Practice Partnership 

Bilingual (Spanish and English, fluent reading, writing, speaking, and listening skills).
Study Methods 
The present RPP was framed as a case study, defined as "a qualitative approach in which the investigator explores a bounded system (a case) or multiple bounded systems (cases) over time, through detailed, in-depth data collection involving multiple sources of information (e.g., observations, interviews, audio-visual material, documents, and reports), and describes a case description and case-based themes" (Creswell, 2013, p. 97). In this study, the bounded system or unit of analysis is a 9th grade geography classroom. 
Co-planning meetings between the teacher and researcher were part of the iterative process of this case study.  Meetings focused on designing a 6-week unit plan on the effects of Hurricane Maria on Puerto Rico and the federal response by the United States. Classroom observations that focused on the translanguaging practices and strategies planned out in meetings were also part of the case study. The field notes that documented the conversations from co-planning meetings and classroom observations informed this brief.
Research Questions
The objectives of the collaborative inquiry were twofold: 1) to learn about translanguaging from a theoretical stance and 2) to enact translanguaging practices in a linguistically diverse classroom and gain a greater understanding of what it takes to do so. Our work was guided by the following research questions: 
1) How do the teacher and researcher develop a shared understanding of translanguaging practices and strategies in their co-planning meetings? 
2) What are the challenges and affordances of utilizing translanguaging practices and strategies in the classroom?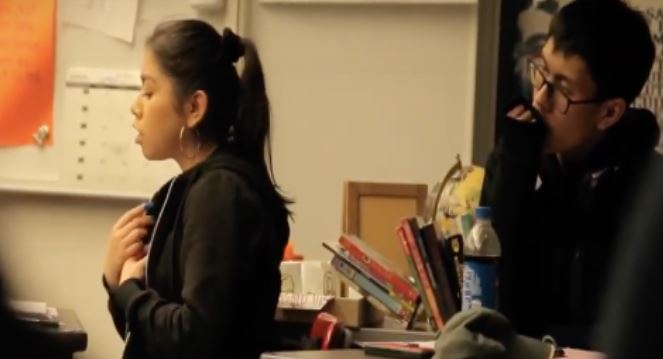 Prior to the initiation of the case study, the assistant  principal (who is trilingual in Korean, English, and Spanish and previously served as a founding lead teacher at the school) provided professional development about translanguaging to the teachers at the school. Translanguaging was framed as a "cross-linguistic bridge" – an explicit and consistent connection and transfer of knowledge between two languages. Translanguaging was presented as an opportunity to validate, enrich, and support the school's culturally and linguistically diverse students, staff, and families; aligning with the school's philosophical and pedagogical practices as reflected in the dual language programs, research-practice partnerships, and instructional practices. Finally, translanguaging was also introduced as a means to reinforce and inform the norms, structures and roles that teachers play in the classroom, collaborative structures, meetings, and committees.
As mentioned earlier, this case study was conducted in the context of a unit on Hurricane Maria where students were asked to research and engage in discussions about how humans contribute to natural disasters, and inquire about why the future of our earth is in danger. Prior to the initiation of our collaboration, Mx. Keating had a student interpreter system in place – students who expressed high bilingual comfortability (as determined by an informal language assessment administered at  the beginning of the school year), served as interpreters for newcomer students and students who were just beginning to learn Spanish. As recommended in the Los Angeles Unified School District's (LAUSD) Master Plan for English Learners and Standard English Learners, the linguistic and cultural assets of the students were important to our planning and are listed below. 
LAUSD Language Classifications
20 Reclassified Fluent English Proficient

2 English Learners (ELD Level 1)

2 English Learners (ELD Level 3)

2 English Only

1 Initial Fluent English Proficient, 1 Unknown
Home Languages
Spanish, Tagalog, Bangla, Hindi, Zapoteco 
Ethnic Backgrounds
Latinx, Filipinx, Asian Pacific Islander, South Asian, and African-American
Bilingual Classroom Ecology 
The classroom was filled with different bilingual resources, such as the poster shown below which demonstrates the classroom rules that students and Mx. Keating developed together. Resources were provided in Spanish and English.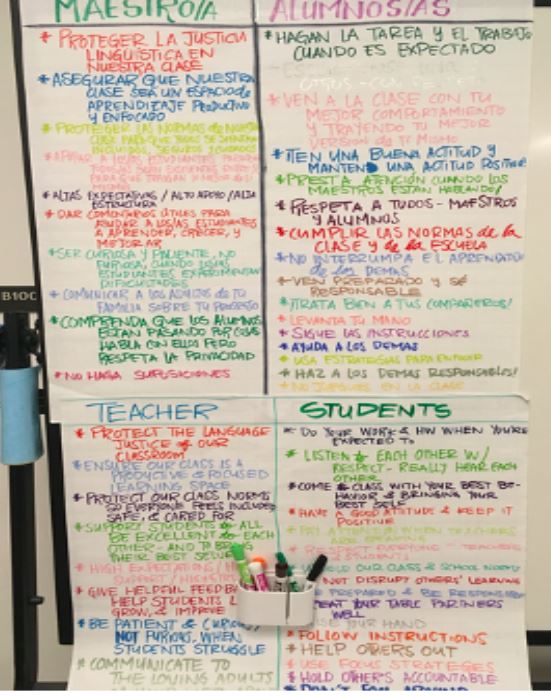 Unit Co-planning Meetings
The following describes the activities that took place during our five co-planning meetings:  
Conducted and audio-recorded 30-minute meetings in Spanish to support our language development; 

Reanalyzed student interpreter system and strategized student seating in the classroom;

Read and discussed translanguaging literature;

Transformed lesson plans to include

translanguaging

and

language choice

objectives;

Discussed class and language structures in the classroom, specifically around four areas of inquiry: 
resources

language development and instructional strategies

content knowledge in Spanish

classroom structures and socio-emotional development
Annotated Lesson Plan 
For the purposes of this brief, we developed an annotated lesson plan that highlights our instructional decisions and planning to facilitate translanguaging practices and strategies in the classroom. The image below depicts a snapshot of the annotated lesson plan.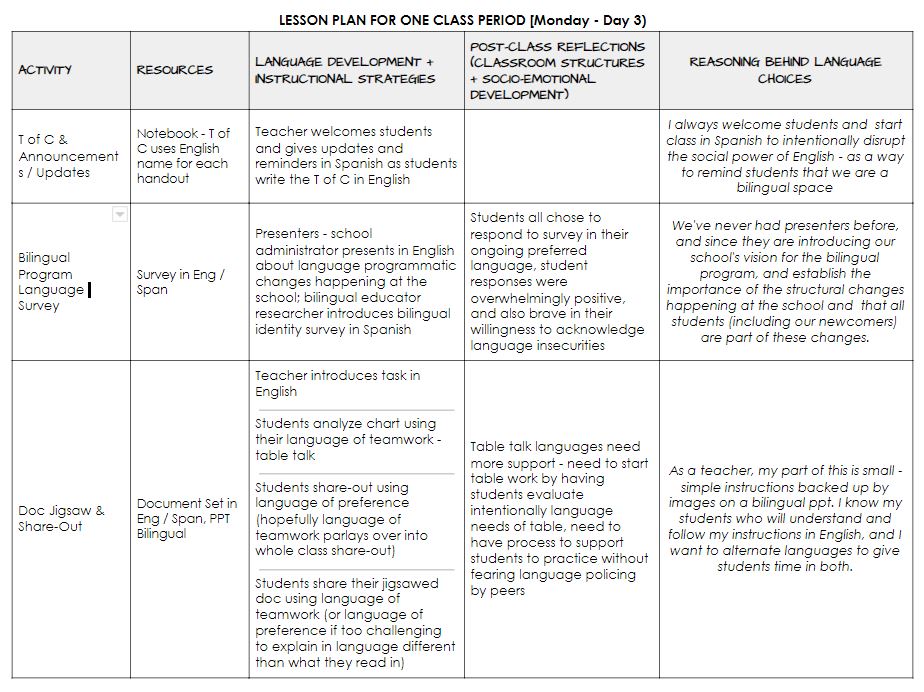 Hurricane Maria Annotated Lesson Plan – Day 3
The two images below depict one of the translanguaging activities referenced in the annotated lesson plan (Hurricane Maria – Character Pre-write/Huracán Maria – Personaje Pre-escritura) that the students completed on the third day of the unit. The completion of this activity was fundamental for students to learn about the character they would be representing in the debate – the final project of the unit on Hurricane Maria.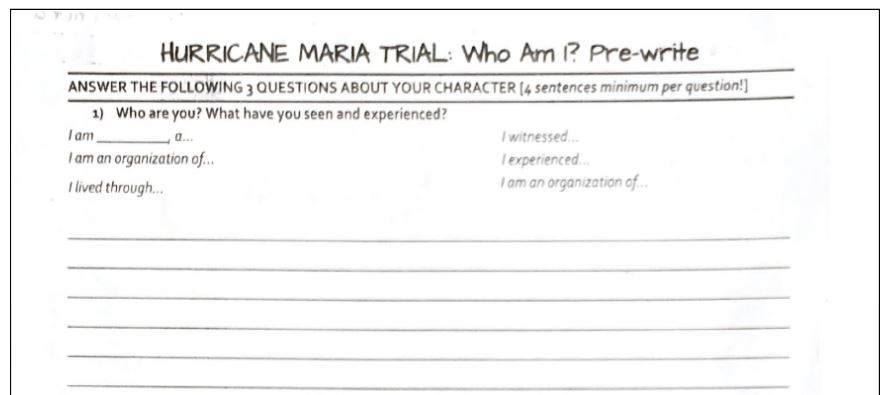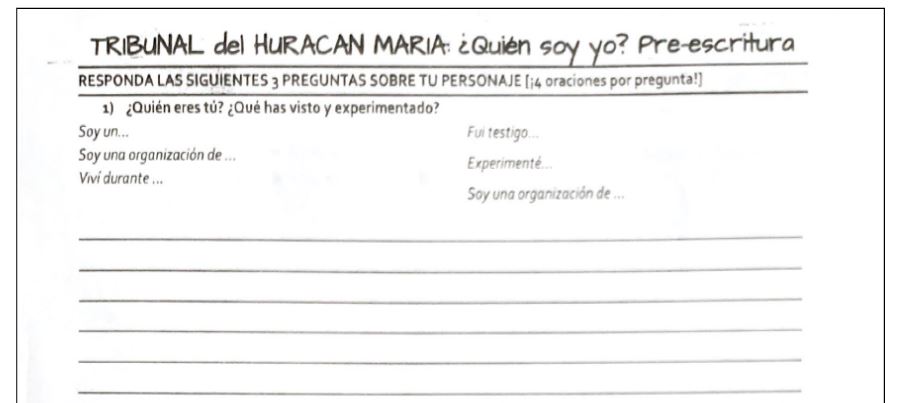 Classroom Observations 
The following describes the classroom observations that took place between October 2018-December 2018.
7 observations, 180 minutes each 

Fieldnotes were taken to document: Mx. Keating's translanguaging strategies, modeling strategies, how strategies reflected those set out in the unit plan, how strategies matched those discussed in co-planning meetings, and what texts and resources were present in the classroom to support the lesson.
Analysis of Data Sources 
The fieldnotes and classroom observations were put in conversation with one another and were analyzed thematically. Analysis was conducted with an eye towards identifying the alignment between the translanguaging and language choice objectives and the language practices that occurred in the classroom. 
We collaboratively analyzed three data sources–planning meeting notes, lesson plan annotations, and  co-planning meetings and observations field notes–to develop a set of lessons learned and recommendations.
Lessons Learned from a Translanguaging High School Geography Classroom
Tensions: The following describes some of the tensions that arose in the classroom as a result of creating a translanguaging culture in the classroom.
Classroom Language Hierarchies:

The interpreter system seemed to create a sense of favoritism. The honor students, who showed more dominance in Spanish and English skills were the ones who served as interpreters. Their names were posted on the wall on a posterboard, received praise in the classroom, were afforded more opportunities to speak up and translanguage in class to contribute to class discussions, and obtained points on their student profile on the school's online platform. 

The Purpose of Translanguaging:

Through side conversations with students, we learned that some students see translanguaging exclusively as a crutch for newcomer students so that they can understand what was going on in the classroom. In other words, many students still don't recognize translanguaging as normal or typical bilingual practice that they themselves engage in or that might be useful for their own learning.
Language Norms: The following describes the language norms that resulted from the present collaborative inquiry on translanguaging. The establishment of language norms seemed to drive students to translanguage more often in the classroom in various activities. 
Language of Preference:

At an individual level,

s

tudents were given the choice to use the language (or languages) they prefer to engage in with their peers and with their teacher

There was an increase in students' comfortability with Spanish as more students initiated conversations in Spanish in comparison to the beginning of the year. 

Language of Teamwork:

At a collaborative level, students had to be cognizant to respect the language (or languages) of their groups whenever engaging in group activities.

Students reflected more often about the importance of respecting the language (or languages) of their group, so that everyone could communicate and understand what was going on in the classroom.
 Language of Classroom: The language (or languages) in which students should produce their assignments and other written products depends on their level of comfortability with Spanish or other languages and the appropriateness according to purpose and audience (Martínez et al., 2008).
Connecting What We Learned to the Literature  
The following describes connections that were made between the lessons learned in this study and the existing literature on translanguaging.
Establishing language norms can support heteroglossic language programs, such as those outlined by Coyle, Hood, & Marsh (2010):

language of learning; language for learning; and language through learning.

Using translanguaging practices and strategies can create a shift towards a

multilingual

classroom ecology – an environment where dynamic multilingualism is normalized and is evident in its textual landscape (CUNY NYSIEB, 2019).

For example, if the teacher is not familiar with her students' home languages (such as in this case study, where the teacher is bilingual in English and Spanish and had some students whose home languages are

Tagalog, Bangla, Hindi, and Zapoteco), they can create opportunities for those students to teach the whole class words from their home languages that relate to the unit and make those teaching opportunities strategic and meaningful.

It is important to understand bilingual teachers' language ideologies and language attitudes about translanguaging. It is essential to increase bilingual teachers' ideological clarity and discover ways to honor and build on the language varieties that students bring into the classroom (Alfaro & Bartolomé, 2017). 
Reflecting on the lessons learned from this work, we appreciated the opportunity to learn from each other by bridging our instructor and researcher perspectives and skills into this research collaborative inquiry. We hope this study contributes to the larger research field of RPPs and the larger articulation of the K-12th grade bilingual program at RFK UCLA Community School. 
Further Resources 
Collins & Cioè-Peña (2016) case study of translanguaging in a social studies classroom, "Declaring freedom: Translanguaging in the social studies classroom to understand complex texts" was fundamental in grounding our collaborative work. For additional readings on translanguaging please refer to:
García, O., & Kleyn, T. (Eds.). (2016). Translanguaging with multilingual students: Learning from classroom moments. Routledge.
Celic & Seltzer (2013) from the CUNY-NYS Initiative on Emergent Bilinguals developed a guide that leverages translanguaging discourse practices and pedagogical strategies that use the entire linguistic repertoire of bilingual students flexibly in order to teach both rigorous content and language for academic use. 
References
Alfaro, C., & Bartolomé, L. (2017). Preparing Ideologically Clear Bilingual Teachers: Honoring Working-Class Non-Standard Language Use in the Bilingual Education Classroom. Issues in Teacher Education, 26(2), 11-34.
Celic, C., & Seltzer, K. (2011). Translanguaging: A CUNY-NYSIEB guide for educators. CUNY-NYSIEB. New York.
Cioè-Peña, M., & Snell, T. (2015). Translanguaging for Social Justice. Theory, Research, and Action in Urban Education, 4(1).
Coburn, C.E., Penuel, W.R., & Geil, K.E. (January 2013). Research-Practice Partnerships: A Strategy for Leveraging Research for Educational Improvement in School Districts. William T. Grant Foundation, New York, NY. 
Coyle, D., Hood, P., & Marsh, D. (2010). Content and language integrated learning. Ernst Klett Sprachen.
Creswell, J. W. (2013). Qualitative inquiry & research design (3rd ed.). Thousand Oaks, CA: Sage. 
García, O., & Kleyn, T. (Eds.). (2016). Translanguaging with multilingual students: Learning from classroom moments. Routledge.
García, O., & Wei, L. (2014). Translanguaging and education. In Translanguaging: Language, bilingualism and education (pp. 63-77). Palgrave Macmillan, London.
García, O. (2009). Bilingual education in the 21st century: A global perspective. Malden, MA and Oxford, UK: Wiley/Blackwell.
Gort, M. (2012). Code-switching patterns in the writing-related talk of young emergent bilinguals. Journal of Literacy Research, 44, 1-31. 
Hornberger, N. H. (2005). Opening and filling up implementational and ideological  spaces in heritage language education. Modern Language Journal, 89, 605-609. 
Martínez, R. A., Orellana, M. F., Pacheco, M., & Carbone, P. (2008). Found in translation: Connecting translating experiences to academic writing. Language Arts, 85(6), 421-43. 
Nambisan, K. (2014). Teachers' attitudes towards and uses of translanguaging in English language classrooms in Iowa. Master Thesis. 
Orellana, M. F., Martínez, D. C., & Martínez, R. A. (2014). Language brokering and translanguaging: Lessons on leveraging students' linguistic competencies. Language Arts, 91(5), 311.
Quartz, K. H., Weinstein, R. S., Kaufman, G., Levine, H., Mehan, H., Pollock, M., Priselac, J. & Worrell, F. C. (2017). University-partnered new school designs: Fertile ground for research–practice partnerships. Educational Researcher, 46(3), 143-146.
About This Research Practice Partnership Brief
The UCLA Center for Community Schooling is committed to advancing public scholarship on a broad range of issues. This brief is one in a series that brings together researchers and practitioners as co-authors to share research, practical experiences, and policy resources to inform the work of community schools. 
This brief was co-authored by Karla Rivera-Torres and Claire Keating. It was peer reviewed by Ramon Antonio Martinez and Nancy Garcia.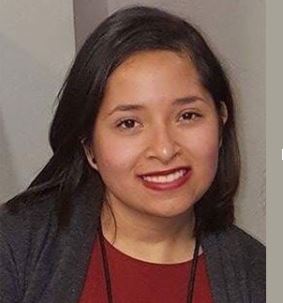 Karla Rivera-Torres is a doctoral candidate in Education with an emphasis in Human Development and Psychology in the Graduate School of Education and Information Studies at UCLA. She is a bilingual education researcher at UCLA Center for Community Schooling. Her research focuses on documenting the development of the bilingual program in the secondary school at RFK UCLA Community School through collaborative inquiry with middle school and high school teachers. She is involved in the community as an interpreter and translator for undocumented youth. In addition, she teaches Spanish to preschool and elementary-aged students.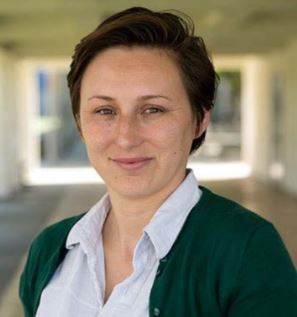 Claire Keating is a social studies teacher at the UCLA Community School, one of six Robert F. Kennedy Community Schools and part of the Los Angeles Unified School District. A graduate of LAUSD, UC Berkeley, and the UCLA Teacher Education Program, she has been instrumental in extending the school's dual language program to the upper grades and advancing the social justice mission of the school through culturally relevant pedagogy. She also serves on the advisory board for UCLA's Immigrant Family Legal Clinic and actively participates in local immigrant rights organizations. In 2018, she received the United Teachers Los Angeles Platinum Apple Award for her exemplary instruction and innovative curriculum.