There has never been a more important moment to celebrate and appreciate teachers. This month, we share a blog that describes how teachers' instructional vision has led to meaningful learning during the pandemic. We celebrate the work of community teachers to prepare the next generation of professionals. And we highlight several efforts to advocate for and share the work of community school teachers.
Appreciating Teachers' Instructional Vision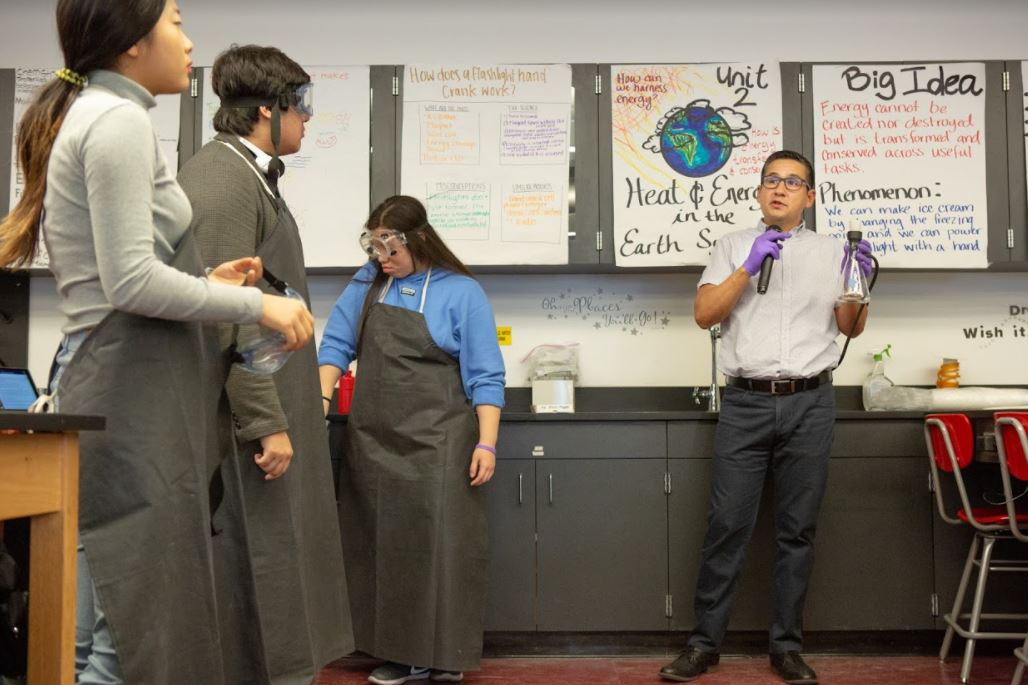 By: Karen Hunter Quartz, Marisa Saunders, Clémence Darriet, Becky French & Cicely Bingener
This past week has been "Teacher Appreciation Week." But after a pandemic year in which many teachers worked relentlessly to adapt and embrace online teaching, many educators don't feel very appreciated. News articles like the March 31st story in the Los Angeles Times with the headline declaring students have suffered 'alarming' academic harm during the pandemic do not help. Based on a report by Great Public Schools Now, the news is based largely on narrow test-based outcomes–data gathered online, in atypical conditions. The report also laments that "we haven't really heard a lot about what the instructional plan or vision is this school year and moving forward as we head into recovery." Perhaps that's because they didn't ask a teacher.
As a group of researchers, we have worked closely with teachers from two LAUSD community schools since the pandemic struck last March. We know firsthand that they have approached their work this year with a strong vision that has engaged students in meaningful learning.
Preparing the Next Generation of Community Teachers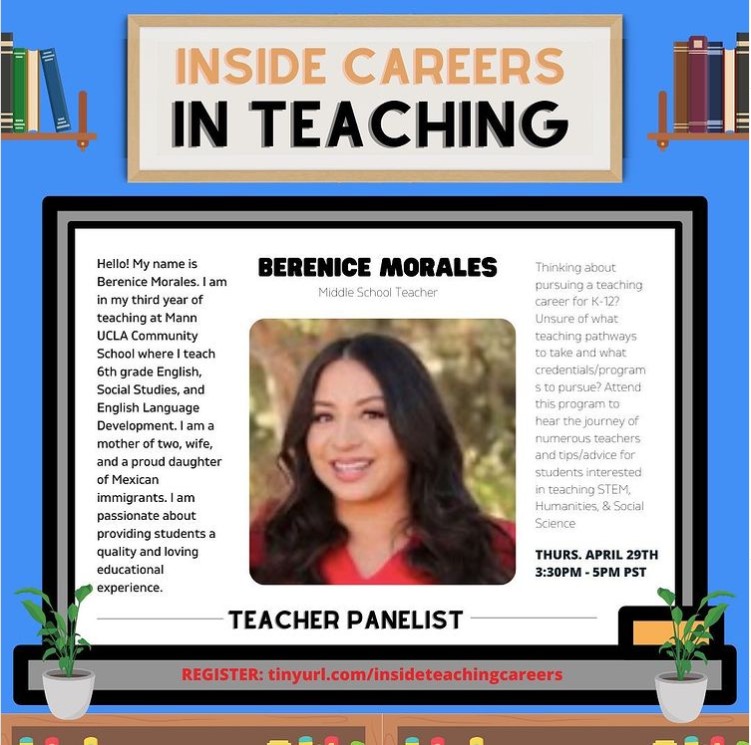 The UCLA Community Schools are vibrant teaching schools for UCLA. Last month, Berenice Morales and Darlene Tieu from Mann UCLA Community School shared their wisdom with prospective teachers enrolled in UCLA's new undergraduate major in Education and Social Transformation. UCLA students are also learning about how theories and practices intersect at both schools in a new course this Spring entitled, "Democracy, Justice and Education: How Community Schools Seek to Transform Society." The UCLA Community School's commitment to collaborative leadership is featured in the new Teaching Profession Playbook.  And next month, one of the school's founding teachers–Janet Lee-Ortiz–will share her insights about mentoring new teachers on a panel entitled "Community Schools and Educator Preparation" at EdPrepLab's Spring 2021 Convening: Elevating Exemplary Practice. We celebrate all the community teachers who are preparing the next generation!
UCLA Community School Teacher Recipient of 2021 Sal Castro Award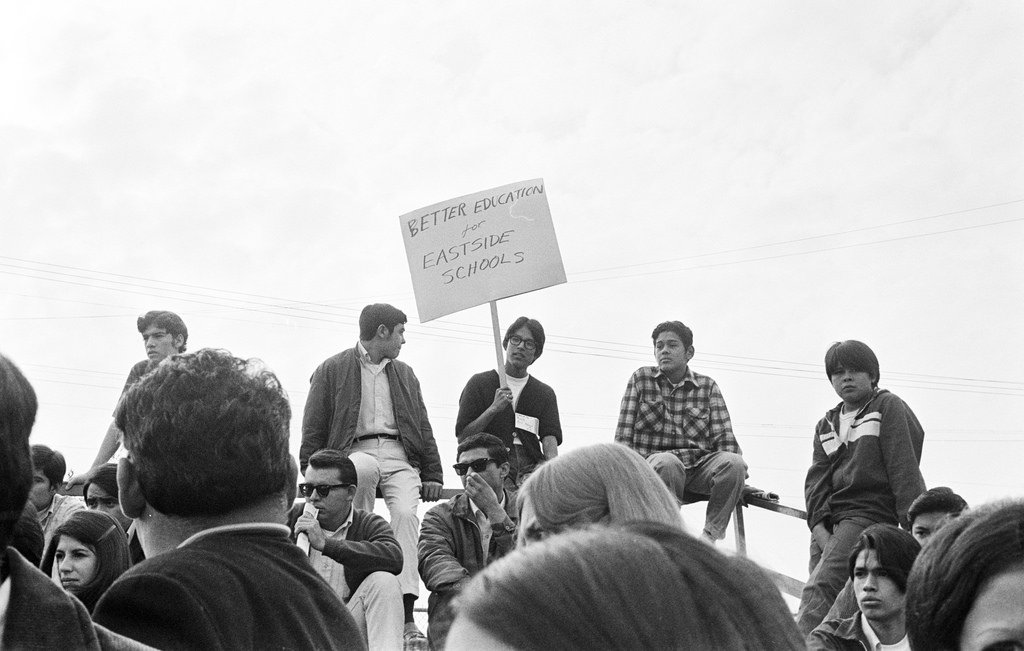 Congratulations to Ayuri Terada, high school teacher at UCLA Community School, whose commitment to youth voice was celebrated last month. The Sal Castro Award recognizes teachers who have promoted, inspired, and encouraged youth leadership and education around social justice, civic engagement, and equity and access to college and career pathways for all. The award is named after Lincoln High School teacher and activist who joined students in the 1968 student walkout movement (see photo above) and empowered them to demand a better education. Terada describes how she and other teachers show courage in the work they do on a daily basis: "Courage is following our intuition in a white supremacist and capitalist system that has taught us to dismiss our inherent wisdom and conocimiento. Courage is putting in the intellectual and emotional labor of doing our own learning that informs the curriculum we hope will challenge oppressive ways of being and transform them into spaces that see us." Terada continues, "It is remembering to return to joy by way of our young people, and ourselves too. It is giving ourselves permission to rest or to say 'No.' It is believing, 'I am enough.' This is the courage of educators doing the work of love and liberation." Read the press release here.
Engaging in community work means engaging with a community in a journey that elevates all voices. A three-dimensional visual journal, shared last month during this year's virtual American Educational Research Association annual conference, documents this journey. The video production (above), narrated by UCLA Community School principal Dr. Leyda W. Garcia, is a compilation of stories that capture the spirit of the work and community voices at UCLA Community School. The video highlights the collaborative efforts of teachers who share a vision of empowering students to shape their futures and disrupt long standing inequities by ensuring learning is meaningful and elevates the many assets and the rich knowledge of students. Read the video script here.
On April 29th, the UCLA Center for Community Schooling was featured in a webinar hosted by the Linked Learning Alliance. The webinar explored community schools and Linked Learning as complementary and reinforcing approaches. A new concept brief, jointly authored by the UCLA Center for Community Schooling and the Linked Learning Alliance, presents a framework for supporting all young people towards a path to postsecondary success.
Schools and districts across the country are seeking strategies to effectively accelerate student learning. The Accelerating Learning series, co-sponsored by the Learning Policy Institute and The School Superintendents Association, features five webinars designed for education stakeholders to inform their work in supporting student learning in the pandemic and post-pandemic world. The third webinar of the five-part series included Dr. Marisa Saunders from the UCLA Center for Community Schooling who explored how districts can reimagine the traditional school day through such strategies as partnerships with community-based organizations and community school approaches. Explore the webinar presentation here.
Support the Class of 2021
Next month, we will share more about the promising futures of the Class of 2021. If you would like to support their journeys to and through college, UCLA just launched a Spark Campaign for raise funds to support scholarships for high school seniors at Mann UCLA Community School in South Los Angeles and UCLA Community School in Pico-Union/Koreatown.

The last year has been deeply challenging. As schools shifted to distance learning, some embraced that, now more than ever, we need student-centered learning approaches. In their new blog series, Education Evolving is holding up stories of these student-centered innovators to help others wanting to use this period of disruption to pivot their schools toward a more student-centered future. The first school profiled is teacher-powered UCLA Community School, where acknowledging and celebrating students' shared humanity matters just as much as attending to individual differences—especially in a global pandemic. Read the profile of UCLA Community School here.